Everything to Know About The Brewster Tidal Flats
Posted by Mark Washburn on Tuesday, March 28, 2023 at 11:15:10 AM
By Mark Washburn / March 28, 2023
Comment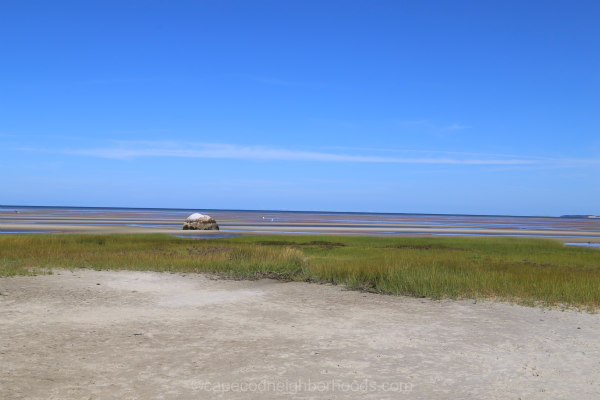 Noted as the largest flats in all of North America, the Brewster Tidal Flats extend for 12,000 acres during low tide, stretching the nine miles all the way from Brewster up to North Eastham. During low tide its sometimes possible to walk out a considerable distance from the shore, over what is normally under water much of the rest of the time but is now essentially sandbars.
You may find shellfish, crabs, and snails in the tidal pools along your walk. You may also be able to spot some oyster farms and clam beds. Those with a permit often come out to the area for oystering.
If you're able to walk out far enough, you may even see the original wood landing where packet ships once ferried people and cargo to and from Boston. You should be able to see the flats twice a day, and they sometimes extend up to two miles out, making the beaches appear even larger. The sheer size of the flats is what makes this area so unique when compared to other places in the world.
On the other hand, high tide in the area sometimes makes this part of Cape Cod the ideal place to do some kayaking, paddleboarding, or swimming. If you time it right, the Brewster Tidal Flats are also good for catching a sunset over Cape Cod Bay. You will need to keep an eye on the time of day, though, to ensure you time it right between high tide and low tide.
Because the area is so large, you can experience the Brewster Tidal Flats from multiple places, including Crosby Landing, Ellis Landing, Linnell Landing, Breakwater Beach, Mant's Landing, Saint's Landing, and Paine's Creek. You could also try Thumpertown Beach in Eastham, or First Encounter Beach and Skaket Beach in Orleans.