Enjoying Life on the Bass River
Posted by Mark Washburn on Wednesday, May 22, 2019 at 8:58 PM
By Mark Washburn / May 22, 2019
Comment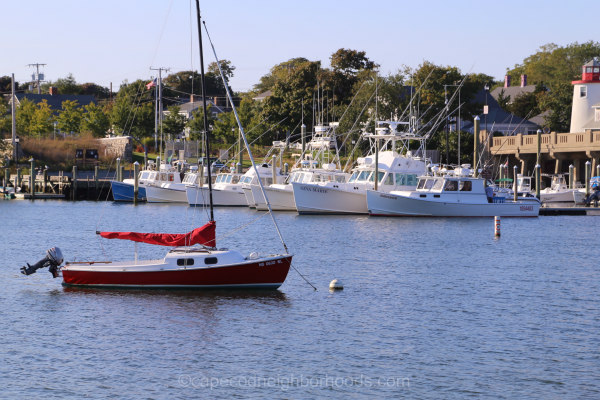 Officially the town line between Yarmouth and Dennis, the Bass River is equally important to both communities. A popular spot for boating and fishing in central Cape Cod, the river provides plenty of fun for locals and visitors alike, from waterskiing and kayaking, to fishing and fun along the shore.
As the largest river on Cape Cod, the Bass River virtually divides the Cape in half, running from the areas of Follins and Mill ponds in the north to Nantucket Sound in the south. A center island called Marsh Island separates the river into Old Field Channel, which flows towards West Dennis, and the main channel, which passes by Windmill Beach, Ship Shops Marina, Bass River Yacht Club and Bass River Marina.
The river remains especially popular with boaters. Some estimates suggest around 500 boats dock or moor on the river, and that's not even counting the boats routinely launched from trailers. There are four marinas on the river and several launch ramps. This allows easy boating access to Nantucket Sound, or access to the protected river coves for fishing and fun.
On the shore, Bass River Park provides free public and local access to the river. While mostly just open space, Bass River Park does have its own shade and picnic pavilions, bike racks, a building for kayak rentals and a boardwalk. It also provides public restrooms and some parking.
The park also serves a dual purpose that's not quite as easy to see. It's full of native plants and meadows that help not add some beauty to the area, but also work to control storm water runoff, thereby protecting the river. Also along the shore you'll find a variety of restaurants and shops, a museum and even an 18-hole golf course, appropriately named the Bass River Golf Course.
Explore Bass River real estate.