Enjoy the Chatham Band on Friday Nights
Posted by Mark Washburn on Friday, July 17, 2015 at 12:00 PM
By Mark Washburn / July 17, 2015
Comment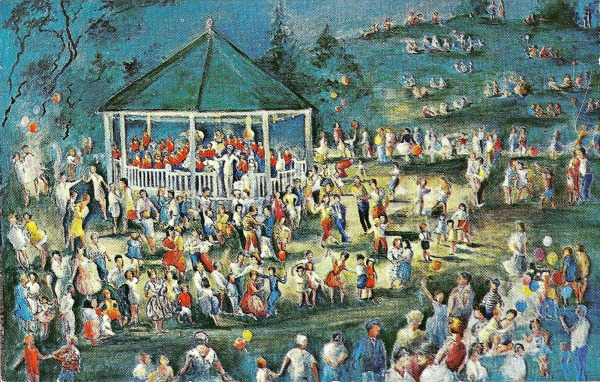 Each Friday night the town of Chatham gathers in one location to band together through music. Thanks to the Chatham Band, it's a tradition that dates back to the late 1940s.

The story of the Chatham Band actually dates back even farther, though. The band was first organized around 1931 by a group of 12 local men. The band members were mostly amateur musicians from Chatham and surrounding towns, and called themselves the American Legion Band. They rehearsed at the American Legion Hall, and pooled their money to start up a music library.

A couple of years later the band then moved over the to the Red Men's Hall, and started calling themselves the Chatham Band. They used their talents in the dedication of area bridges and events. When Pearl Harbor was attacked, though, the band shut down for a while. However, it started right back up again after World War II when Chatham's young men returned home.

These days, locals and visitors can catch the Chatham Band playing free concerts each Friday night throughout the summer months at the Kate Gould Park. You'll find the band setting up at the Whit Tileston Band Stand, right along Main Street in Chatham. Bring your chairs, blankets and picnic meal for a great family-friendly evening on the Cape.

The band starts playing in early July and ends the season in early September. Music begins at 8pm. You can expect to hear plenty of selections, plus enjoy some dancing for both the kids and the adults. If you're so inclined, you can also join in on a community sing-a-long.

Band members range from high school aged kids to members who could very well be their grandparents. Because the Chatham Band is full of volunteers, none of the members are paid. They begin practicing in early March and stay at it until late June, right before their official "season" begins.

The Chatham Band is always looking for new talent, too, so if you live in Chatham you may want to give it a try. You never know who you might meet along the way, plus you're guaranteed to have a lot of fun in the process. The same goes for audience members. This tradition for many Cape families is one that's passed down through the generations, with even the youngest members eagerly waiting for the summer band season to begin.