Enjoy Brewster's Beautiful Beaches
Posted by Mark Washburn on Friday, August 17, 2018 at 8:10 PM
By Mark Washburn / August 17, 2018
Comment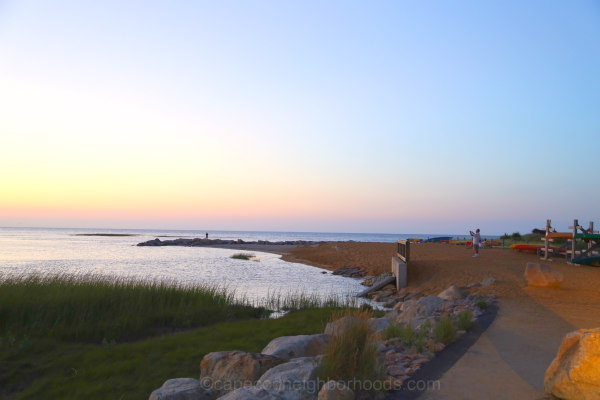 Ideal for cooling off in the water, soaking up some sun on the sand or searching for shells, a visit to Brewster isn't complete without visiting some of its beautiful beaches. One of the biggest reasons to visit is perhaps to see the famous Brewster tidal flats, some of the largest in all of North America. However, there's much more to see and experience in the Brewster area.

Good choices for visitors include Breakwater Beach, known for its soft sand and calm water. You'll find a number of tidal flats and pools to explore during low tide at this popular beach.

There's also the option of Crosby Beach, one of the largest beaches in Brewster and recommended for families. This beach also features warm, calm water and soft sand, best experienced during the early morning hours or sunset.

Ellis Landing Beach is a great place to visit during low tide. With a more private setting, it's a good location to set up a picnic lunch. As well, Linnell Landing Beach is ideal for exploring tidal pools during low tide.

Other options in Brewster include Paine's Creek Beach, best for swimming during high tide and a great place to catch a sunset, or Point of Rocks Beach, a smaller beach that makes the perfect spot for a bike ride or a stroll during the early morning hours.

For a quiet beach, head to Robbins Hills Beach, while there are plenty of options for kayaking through area freshwater ponds, too. Options include Long Pond, the calm water of Sheep Pond or Upper Mill Pond.

While the beach is small, Big Cliff Pond has boat rentals and is said to be a great place for families. Flax Pond also offers boat rentals and is a popular spot for those with young children.

No matter where you go, you definitely don't want to miss out on the beauty of Brewster's many area beaches.