Enjoy a Round at the Captains Course in Brewster
Posted by Mark Washburn on Thursday, September 3, 2015 at 2:05 PM
By Mark Washburn / September 3, 2015
Comment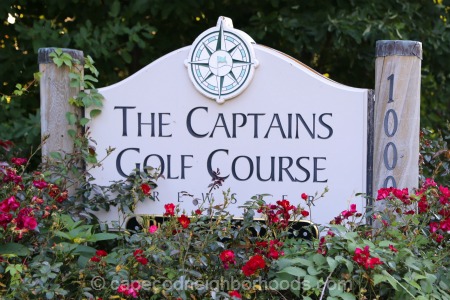 With an outstanding two championship golf courses all in one location, The Captains Golf Course in Brewster emerges as one of the best public golf courses on the Cape. Well-maintained with fantastic fairways and gorgeous greens, the Captains Course is among the premiere locations for golfers in the Cape Cod region.

The more challenging of the two courses, the Port Course, includes two kettle ponds. A Par 72, this course starts off relatively flat, with sharp drop-offs, bunkers and some slopes along the way to test your game. In comparison, the Starboard Course is also Par 72 but favored by golfers with higher handicaps. This comfortable course is demanding yet scenic.

For golfers tight on time, The Captains Golf Course also offers special rates for playing just 9-holes after the clock strikes noon or early in the morning. There are also certain times set aside for young golfers to test their skills. In addition, as part of efforts to generate renewed interest in the course, the location periodically offers some other specials like return rates on the weekends and a twilight rate, so be sure and check the website before you go for any current specials they may have.

As well, the golf course plans a number of different events throughout the year aimed at young golfers, plus adults, couples and more. There are also charity golf tournaments at the location, a women's only invitational and club championships. Whether you are highly competitive in the game of golf, or just interested in a leisurely round, the Captains Course is a great choice for both locals and vacationers to the Brewster area.

If you're planning to go, be sure and check the Captains Course website or call ahead for seasonal hours and prices. There are also annual fees available for both Brewster residents and non-residents, in addition to the daily prices. The location includes casual dining and a bar within the clubhouse at the Captains' Café. With indoor dining available, as well as an outdoor patio, the location offers direct views of the first tees of the twin courses. There is also a full Pro Shop on site for the convenience of golfers.

The Captains Golf Course is located along Freemans Way in Brewster. The location is easily found just off US Highway 6. Although it is not right on site, you'll find the driving range just a short distance away from the twin courses.