Echelon Seaport: Luxury in the Seaport
Posted by Mark Washburn on Wednesday, November 11, 2020 at 3:04 PM
By Mark Washburn / November 11, 2020
Comment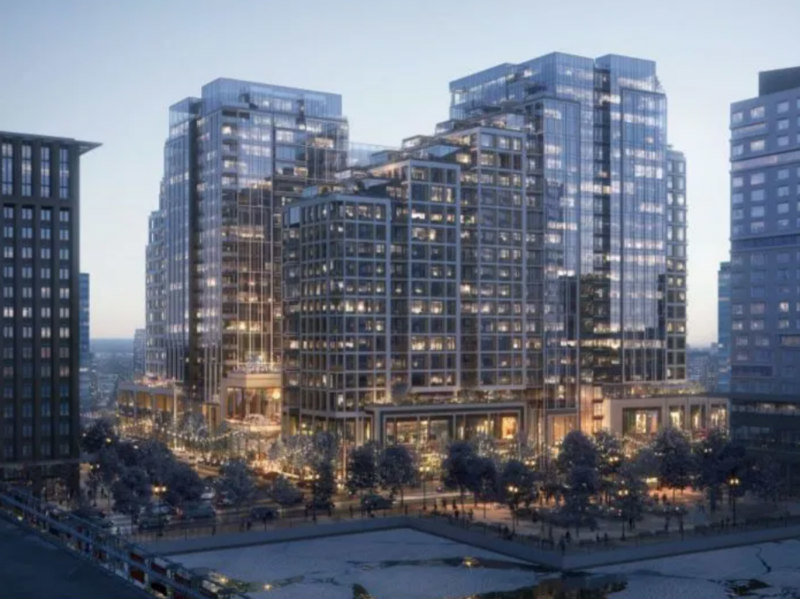 For luxury in the Seaport, it's time to take another look at the highly anticipated Echelon Seaport. This new luxury condo building takes up an entire city block in one of Boston's most exciting neighborhoods.
Filled with tens of thousands of square feet of amenities, it's the extras that really set Echelon Seaport apart. The list of amenities includes three swimming pools, a Wellness Center with a fitness center and a spa, and a two-story indoor basketball court with a tech wall.
The property also includes rooftop gardens, an Innovation Center with cutting-edge workspace, and concierge service that can be administered through the tap of a lifestyle app. You'll also find an exclusive Sky Lounge, and outdoor dog run and pet spa, plus a family play center with dedicated outdoor space.
To top it off, Echelon Seaport is home to private dining rooms, a temperature-controlled wine storage and tasting room, a library lounge and sun terraces. The luxury highlights certainly don't end there.
Made up of two distinct condo towers, 133 Seaport includes space for more than 250 private residences with large private terraces and views overlooking the park and Boston Harbor. The contemporary 135 Seaport, in contrast, offers nearly 200 condos, with city, sunset and Harbor views.
Available units include studios, one-, two- and three-bedroom floor plans. Some of the residences also offer a study.
There are additionally some sophisticated penthouse units for buyers to choose from. Of course, the property also puts new residents right in the middle of one of Boston's newest and fastest growing neighborhoods.
Living in the Seaport District makes waterfront dining easy, while the property itself offers easy access to thousands of square feet of upscale retail and restaurant space. Along with new condos and apartments in Seaport, the neighborhood has also added in millions of square feet of new office space, countless hotel rooms and lab space in recent years.