Eastward Ho is a Chatham Masterpiece
Posted by Mark Washburn on Monday, February 20, 2017 at 10:50 AM
By Mark Washburn / February 20, 2017
Comment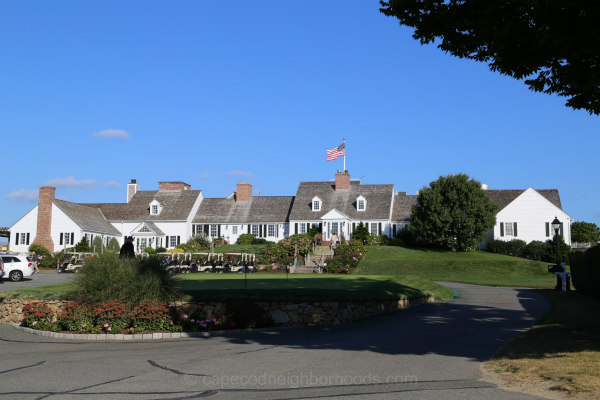 A true masterpiece of Chatham, Eastward Ho! has maintained its reputation as a leading golf course on Cape Cape for generations, a unique course known for its rolling hills and breathtaking views. This private, links course capitalizes on its location, with challenging play designed to compliment the surrounding natural beauty of the land.

Originally designed by English golf course architect Herbert Fowler in the 1920s, the course was redesigned in the early 2000s. The years long transformation included restoring bunkers, removing some trees and hiring on a new green keeper to help firm up the turf. The project also included reclaiming some of the perimeter hole locations and helping to restore some of the features of the old course that had eroded over the years, bringing the course back to its original intended design.

While many members of the golf club commute in from out of town on the weekends, they are sure to delight in the adventurous layout of the course, located along a peninsula, and featuring holes on both high and low ground. While the first nine holes of Eastward Ho! stretch toward the Atlantic Ocean, the rest are mostly in line with the shores of Pleasant Bay. If the skilled layout of the course isn't enough, there's also the wind to contend with, a common addition for those playing along the Cape, giving golfers yet another challenge to overcome.

The decades old clubhouse adds an elegant touch to the property, with views overlooking Pleasant Bay and the greens, plus serving up a variety of options in dining to members, from casual get-togethers to more formal affairs. Located along Fox Hill Road in Chatham, the exquisite location of Eastward Ho! continues to delight new members and guests each year, a true treasure for those on Cape Cod to enjoy.