Eastham's Target Ship
Posted by Mark Washburn on Friday, December 23, 2016 at 1:53 PM
By Mark Washburn / December 23, 2016
Comment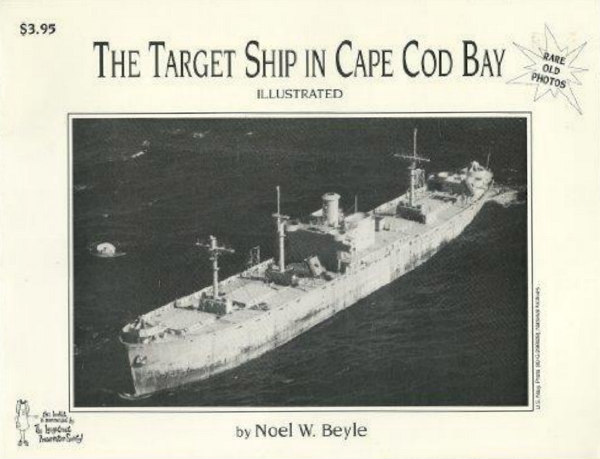 It never actually served in battle off Cape Cod, yet Eastham's famed "target ship" is about to get a long-overdue honor for the role it played in military history. The board of selectmen in Eastham recently voted to commemorate the SS Longstreet with a memorial plaque at First Encounter Beach. It's hoped the plaque will be finished in time for a dedication in February, marking the ship's 75th year.

Countless dummy bombs and missiles hit the SS Longstreet during a more than quarter century span from the mid 1940s to early 1970s, yet the ship never fired back while stationed off Cape Cod. That's because the Longstreet wasn't actually at battle, but rather used as target practice by those at Otis Air Force Base.

Named after Confederate General James Longstreet, the ship was one of more than 2,000 Liberty Ships quickly constructed during World War II. In a turn of events, though, the Longstreet made just three voyages before suffering a collision and being grounded off New Jersey.

The vessel was eventually towed to a sandbar just off Eastham where it was put to use as a target, most specifically for air to surface guided missiles and as live ammunition target practice. Many Cape Cod residents remember watching the target practice from shore, as it was easily viewable from the beaches of Eastham, Wellfleet, Brewster and Orleans before eventually sinking below the waves. The ship still sits beneath the same waters today, about 3.5-miles off Eastham in about 25 feet of water that's off-limits to divers for safety reasons.

Current plans call for the memorial plaque to the Longstreet to consist of a two-by-three board filled with photographs showing the slow deterioration of the ship over the years. It's said that the marker will be designed to look similar to other boards located around the Cape. Proponents are hoping to fund the work through a grant from the Eastham Cultural Council.