Eastham's Coast Guard Beach Ranks in 2022 Top Beaches
Posted by Mark Washburn on Tuesday, June 21, 2022 at 6:00 PM
By Mark Washburn / June 21, 2022
Comment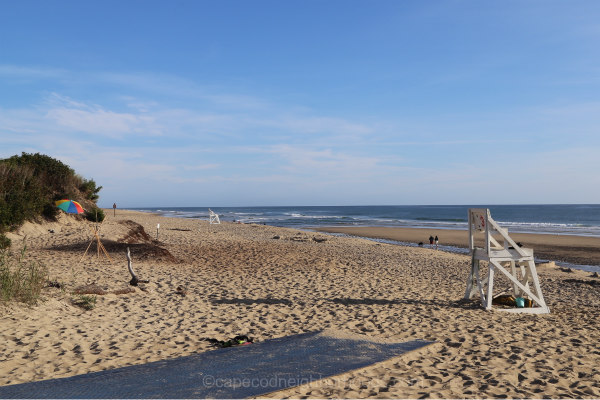 One of Cape Cod's most popular beaches just picked up another big honor. It was recently ranked one of the top 10 beaches in the country by none other than Dr. Beach, himself.
The annual ranking puts Coast Guard Beach in the number ten spot for 2022. It is the only Cape Cod beach to make the ranking this year, and for that matter, the only beach in New England, as well.
Coast Guard Beach in Eastham is a popular location for swimming during the summer months. It's usually so busy that a shuttle bus is used to transport non-locals from the closest parking area to the beach.
Coast Guard Beach offers seasonal restrooms, plus plenty of room to spread out and enjoy the sand and water. The location gets its name from the old Coast Guard building that stands above the beach.
Nesting plovers and terns are known to come to the area in the spring and early summer, while seals can often be spotted offshore. During the summertime, they sometimes rest on sandbars.
As the southernmost beach in the Cape Cod National Seashore, Coast Guard Beach references the start of the place author Henry David Thoreau once called "Great Beach". Coast Guard Beach is also noted by history buffs for something else. It's thought the Mayflower made landfall in what we now call Coast Guard Beach before moving on to Provincetown Harbor.
As for some of the other top 10 beaches for 2022, a North Carolina beach took the top spot this year, followed by some Florida beaches, a couple of beaches in Hawaii, one in New York and one in South Carolina. Dr. Beach is said to consider 50 different factors when ranking beaches, including things like lifeguards, rip currents, and even the beach width at low tide.