Duxbury or "Deluxebury"
Posted by Mark Washburn on Wednesday, August 5, 2020 at 9:22 AM
By Mark Washburn / August 5, 2020
Comment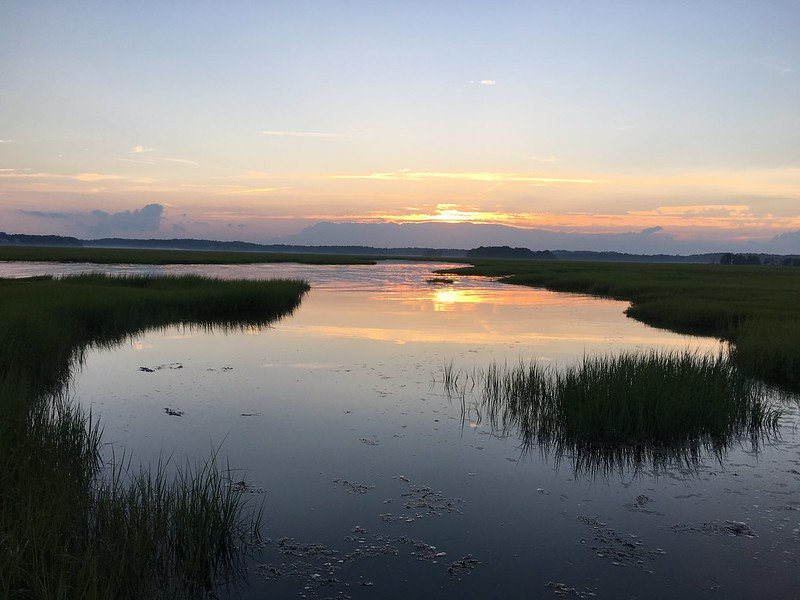 Photo: Jennifer Macaulay
It may officially say Duxbury on the map, but it's not too hard to see why some refer to this seaside town as "Deluxebury". Located about 30 miles south of Boston, the upscale suburb of Duxbury provides an ideal setting for getting away from city life, while emphasizing time out on the water and the enjoyment of the arts.
This picture-perfect New England town is the kind of place known for its ocean-front homes and upscale delights. Some homes in the affluent town are listed high above $1 million, with perhaps the largest and most expensive options often situated closest to the water.
While the town commonly hosts small boat regattas during the summer months, you can likely find year-round sailing opportunities at Duxbury Bay Maritime School. The long-standing Duxbury Art Association, meanwhile, and the music conservatory come together at the Ellison Center for the Arts.
Duxbury Beach also offers up miles of white sand to explore, as the barrier beach is void of big development and retail. You will, however, find a beach shack selling drinks and burgers to satisfy your taste buds during a day out in the sun or birdwatching. The beach is additionally a great place for clamming, snorkeling, sailing, and sometimes even surfing.
Residents and visitors alike also enjoy strolling through some of Downtown Duxbury's independent shops and dining spots. For entertainment, consider taking a tour of the Island Creek Oyster Farm and heading out on the bay.
You can then pull up a chair at a raw bar overlooking the bay or dine on fresh oysters out on the water aboard a local tour boat. One way to get a birds-eye view of the town, the beach, the harbor and more, however, is by visiting Myles Standish Monument, which rests high atop Captain's Hill in Duxbury.