Dorchester Was Once the Epicenter of Chocolate
Posted by Mark Washburn on Monday, May 18, 2020 at 12:36 PM
By Mark Washburn / May 18, 2020
Comment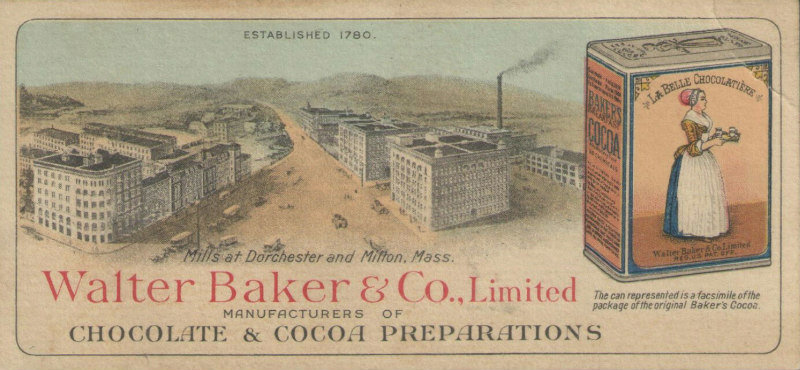 You'll find plenty of history in the Boston area, but perhaps no other location's history is quite as sweet as Dorchester. That's because Dorchester was once the epicenter of chocolate.
While Dorchester is now considered Boston's largest neighborhood, it was actually founded by English Puritans in the 1600s as its own town. Before it was annexed to Boston, however, the sweet treat of chocolate was introduced to the American colonies.
As the story goes, an Irish chocolate maker brought in cocoa beans from the West Indies with the goal of refining them in the Dorchester area. He eventually teamed up with an American physician and investor to open America's very first chocolate mill and factory in the Lower Mills.
No long after, a second Dorchester chocolate mill opened up. The early 1800s ushered in a state-of-the-art chocolate mill and demand really took off.
Flash forward a few decades and hundreds of pounds of chocolate was being rolled out every day. Competitors rose to challenge the original chocolate maker, and locals began calling the banks of the Neponset "Chocolate Village".
The next big idea came with the invention of refrigeration, which turned chocolate making into a year-round venture in the Dorchester area. The Walter Baker Chocolate Factory stayed in operation along the Neponset through the mid 1960s. In, 2010 this factory was converted into the luxury Baker Square Condominiums.
While the sweet scent of success is now merely a memory, Dorchester can also claim some other history-making sites and attractions. Once a country retreat, Boston's oldest standing home, the James Blake House, is still in Dorchester.
The John F Kennedy Presidential Library is also located in Dorchester, and Martin Luther King Jr once lived there while attending Boston University. For many locals, the neighborhood is enjoyed for merging the old with the new. The thriving neighborhood of today looks ahead to the future, while remaining true to some of its original roots.