Dorchester Mansion is Former New Kids on the Block Home
Posted by Mark Washburn on Saturday, October 23, 2021 at 8:15 AM
By Mark Washburn / October 23, 2021
Comment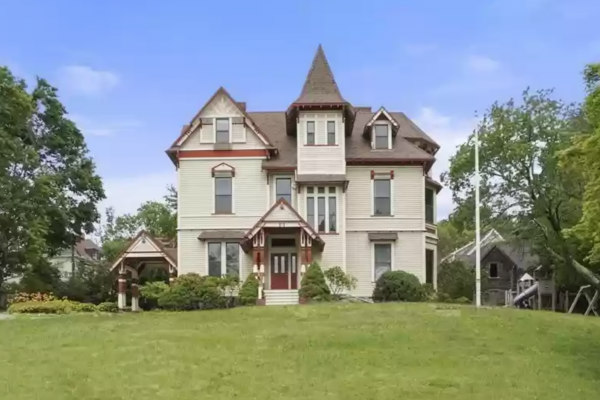 In recent years it's been best known as the Salvation Army "Jubilee House", but one particular Dorchester mansion also has ties to an early 90s boy band. Fans of New Kids on the Block will probably recognize the property as the childhood home of Jonathan and Jordan Knight.
Back in the 80s and 90s, the brothers were part of NKOTB and the pop connection to Dorchester still lives on. The Knight brothers grew up in the old Victorian on Melville Avenue, where their parents ran a group home for teenagers.
Countless fans have been known to visit the home to pose for a few pictures in the spot the band once rehearsed and even shot some music videos. Fans continued to visit the home even when the Salvation Army took over.
The Knight family sold the home to the Salvation Army in the mid 1990s. The nonprofit then used it to house college students who worked in the community ministry. Later, it was used for worship services.
The three-story home was originally constructed in the late 1800s. In total, it contains nine-bedrooms, five-baths, eight fireplaces, and more than 6,000 square feet of living space.
The large home is now up for sale once again. Priced at $1.795 million, the historic home is being offered as either a single-family property, a multi-family property, or it can even be repurposed for institutional use.
Interested buyers may be attracted to the home for its pop history connection, but the home is in need of some repairs. A frozen pipe caused some interior damage last winter, so some of the rooms have already been gutted.
The property's carriage house also needs some work. Still, with 23 rooms and a large lot in Melville Park, the property certainly has much to offer a new owner.