Discovering Dennis Port
Posted by Mark Washburn on Friday, October 19, 2018 at 8:31 AM
By Mark Washburn / October 19, 2018
Comment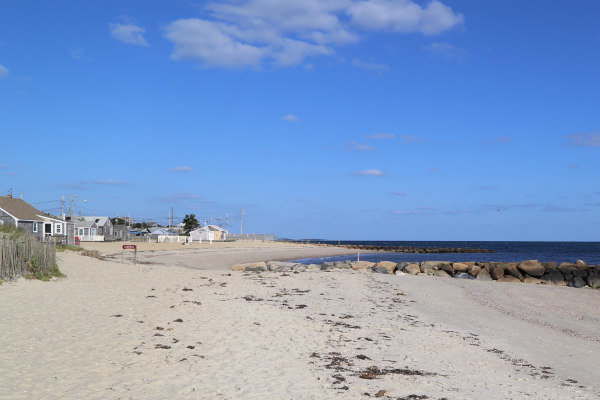 From the beach to the theatre, local shops to outdoor recreation, you'll find it all in and around Dennis Port. The tiny village on Nantucket Sound is a prime spot for tourists, but just as prized by those with roots in the area.

Route 28 is said to heavily influence some of those tourists, as a number of new shops have popped up along the roadway in recent years. That economic development could soon get another boost, thanks to a major road project.

Federal and state transportation money is funding a new multi-phase highway upgrade, running all the way through Dennis. Planned additions include wide new bike lanes and sidewalks running alongside both sides of the road. In addition, crews will be revamping pedestrian safety and bringing the sidewalks into ADA compliance.

Other planned additions to the downtown business district include new benches, trees, brick sidewalks and decorative lighting. New green space is additionally coming to the front of the public library. The entire project could take a few years to complete, with improvements to the downtown area likely coming next year.

All of this is expected to only enhance the area, home to local candy shops, interesting local artwork and family-owned restaurants serving up the freshest catch-of-the-day. Beyond the businesses, though, area beaches are certainly a draw.

Some say you'll find the best windsurfing and swimming along the warm-water beaches of Dennis Port, from Sea Street Beach to nearby Haigis Beach and Glendon Road Beach. Family-friendly Sea Street Beach, in particular, tends to get crowded on the weekends, while Glendon Road Beach can be a great place to find shells. Haigis Beach, meanwhile, is extremely popular with those of all ages.

Complimenting area beaches and businesses, the real estate of Dennis Port has now expanded from Cape Cod-style beach cottages to include some much larger, and more modern beach homes. It's still possible, though, to find a number of cottages, hotels and businesses, primarily focused on tourism.