Discover History at the Chatham Marconi Maritime Center
Posted by Mark Washburn on Wednesday, June 3, 2015 at 10:46 AM
By Mark Washburn / June 3, 2015
Comment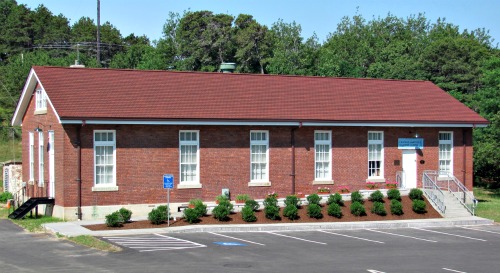 The Chatham area is full of history and one unique way to experience it is by visiting the Chatham Marconi Maritime Center. This location offers visitors the opportunity to learn about, while interacting with, the Cape's historic wireless communications industry.

While the Cape Cod of today stands as a shining example of one of the region's top places to vacation, fish and own a home, the area is also well regarded throughout history for holding a prime spot in communication technology. During the early 19th century, a telegraph office in Downtown Chatham acted as a lookout for oncoming ships, and then telegraphed the information about it to the nearest port. Crossing the Atlantic at this time was sometimes perilous due to the fact that communication relied heavily on just being able to spot the ships. Notoriously, the Cape is now home to the graves of several seamen lost during their journey.

In 1899, though, a man named Guglielmo Marconi proved it was possible to send out wireless signals over the Atlantic Ocean. Just four years later, he completed two-way communication between a station in Wellfleet and one in England. He also proved by using Marconi Spark Gap Transmitters and Marconi Magnetic Receivers that ships could be communicated with while at sea.

As others entered the communications field as well, Marconi was awarded the 1909 Nobel Prize. He then began constructing stations linking America with Europe and Japan, allowing for the communication between Chatham's Ryder's Cove with Stavanger Norway and Naerboe.

These days, the Chatham Marconi Maritime Center is open to visitors to see and explore. Most visitors begin the tour by watching a special introductory video, and then spend the rest of the time with touch screen exhibits and even sending Morse code via an interactive kiosk. Kids can take part in their own scavenger hunt, too. The center also includes a Museum Shop, filled with books, specialty clothing and other unique items tied to the museum and its history in the Chatham area.

You will find the center on Orleans Road in North Chatham. You'll recognize the center by the radio tower and the brick buildings. The center opens for 2015 summer visitors on June 20th with new and upgraded exhibits on display. The center has special summer and fall hours, though, so be sure and call ahead. Admission is $7.50 for adults and free for kids ages 10 and younger.