Discover Ballston Beach in Truro
Posted by Mark Washburn on Monday, January 9, 2017 at 11:40 AM
By Mark Washburn / January 9, 2017
Comment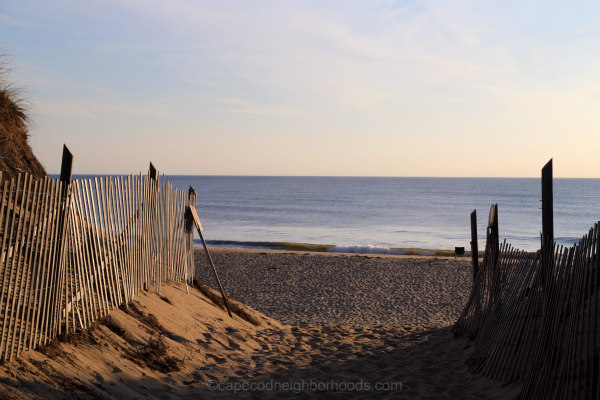 With views of the Atlantic Ocean and flanked by golden hills, there's plenty to discover at Truro's Ballston Beach. Ideal for lounging in the sand or boogie boarding and surfing in the waves, the beach is a real favorite of locals and visitors alike.

You won't find a lot of extras here, as there aren't any lifeguards on duty, there's not a picnic area and camping isn't allowed. However, this saltwater beach is fairly easy to reach, with a short yet steep walk to the sand, plus its not very crowded off-season. If you enjoy simply walking along the beach, Ballston Beach also gets high marks for it's often a quiet place to take in some pretty fantastic views.

The beach hasn't been all sun and sand, though, over the years. Area leaders have dealt with the repeat problem of over-washes, as occasionally ocean water is pushed back to the Pamet River Valley during high tide and in a storm surge. While in the past crews have brought in sand from other beaches to help shore up the problem and repair the damage it may not be enough to keep it from happening again, an issue that allows seawater to mix with nearby marsh freshwater and has also flooded out the beach parking lot.

One solution to helping Ballston Beach weather future storms is to take out some of the asphalt public parking spaces that currently exist, allowing a dune to naturally move inland. While this would mean losing about a quarter of the existing parking spaces, future solutions could involve using a satellite parking lot.

No matter what happens it's certain that Ballston Beach is a real treasure of the community, whether you enjoy surfing the waves, walking along the shore or simply taking in the raw, natural beauty of the region.