Did Marsha and Jan Live on Brady's Island in Sandwich?
Posted by Mark Washburn on Tuesday, September 19, 2023 at 12:40:19 PM
By Mark Washburn / September 19, 2023
Comment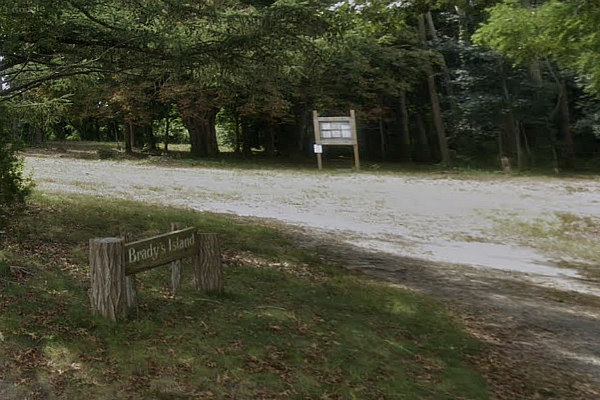 While they may share a last name, and both were indeed large families, that's probably where the similarities end between one of the most famous TV families in history, and an island named for a family in Sandwich. Brady's Island in Sandwich took on the named Brady when a man named Hugh Brady purchased it in the mid 1800s.
Even though the land is now more of peninsula than a true island, at that time, the 12-acres of land was fully surrounded by creeks and marshland. Hugh Brady had ties to the glass making industry, as he worked for around 25 years at the Boston & Sandwich Glass Company.
Because of where he built his home on the land, he was able to walk to work at the glass factory. Much like TV's Brady family, there were a lot of kids with the last name of Brady living in the home in Sandwich.
Depending on which records you believe, Hugh Brady and his wife raised anywhere from 10 to 15 kids. Following's Hugh's death, the property was passed down to his family, and eventually sold off. At some point the town took possession of the land, and eventually passed it on again to the Sandwich Conservation Commission, which still owns the land today.
The home is no longer standing, and the area has since mostly been overrun by trees and vegetation. However, the public can now stop for a short visit to Brady's Island.
In recent years, public officials have made a push to clear out some of the overgrowth, add some parking, and add some signage. Volunteers and town workers have cleared some of the trails, gathered up intrusive vegetation, and helped make it possible to at least make a stop on the land and enjoy some of its natural beauty when visiting the oldest town on Cape Cod.