Developer Eyeing Orleans Center
Posted by Mark Washburn on Wednesday, October 21, 2015 at 7:18 PM
By Mark Washburn / October 21, 2015
Comment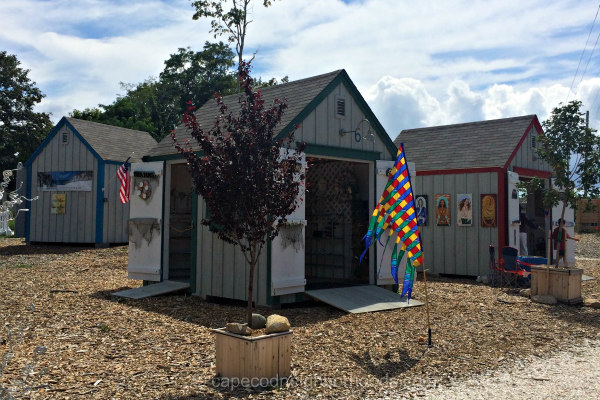 Downtown Orleans is potentially in line for some major new development. A developer who already owns for than a dozen acres, including six buildings, hundreds of parking spaces and eight artist cottages. has now come up with conceptual plans on future development in the area.

Todd Thayer is planning a major development for the land between Route 6A, Old Colony Way and Main Street in Orleans. His idea is to help spur future development throughout the town. Thayer wants to add things like apartments over businesses, plus trade in the existing asphalt for a walking path connecting the Staples parking lot with Main Street by the cemetery. Thayer wants to have the space for a public park and more.

While some of the ideas may require zoning changes, there could also be the need for some streamlined permitting. For now, town planning board members seem enthusiastic about learning more about Thayer's plans, yet not ready to pledge their full support. Thayer is expected to come back soon with more details on his plans, plus some suggested zoning changes.

With about 5,900 residents and about 14 square miles of land, Route 6A and Route 28 join in the middle of Orleans. The Cape Cod National Seashore mostly spurs tourism in the area. For decades, locals have worked to make Orleans more of a destination for tourists, and more welcoming to residents.

Additions in recent history to the town have included brick sidewalks in the downtown area, as well as Parish Park, once a parking lot. Other recent efforts have included volunteer support in building a new playground at the elementary school, plus Garden Tour, an annual event where residents open up their private gardens to public tours.

As for new development in the area, though, planning board members and other local residents are looking for more details about building a cluster wastewater system to handle many of the downtown businesses. Thayer says that could become a factor in his proposed development. Thayer says he currently has 10 septic systems in the area of downtown.

To make the area affordable enough to attract renters, the developer says there needs to be a change in zoning limits for apartments. Otherwise, he says the apartments would require too high of a monthly rental rate. His proposal would include about 150 apartments. It remains to be seen what comes of Thayer's proposal and what that means for the future of Orleans.