Davis Square Wonderfully Weird
Posted by Mark Washburn on Wednesday, April 22, 2020 at 2:42 PM
By Mark Washburn / April 22, 2020
Comment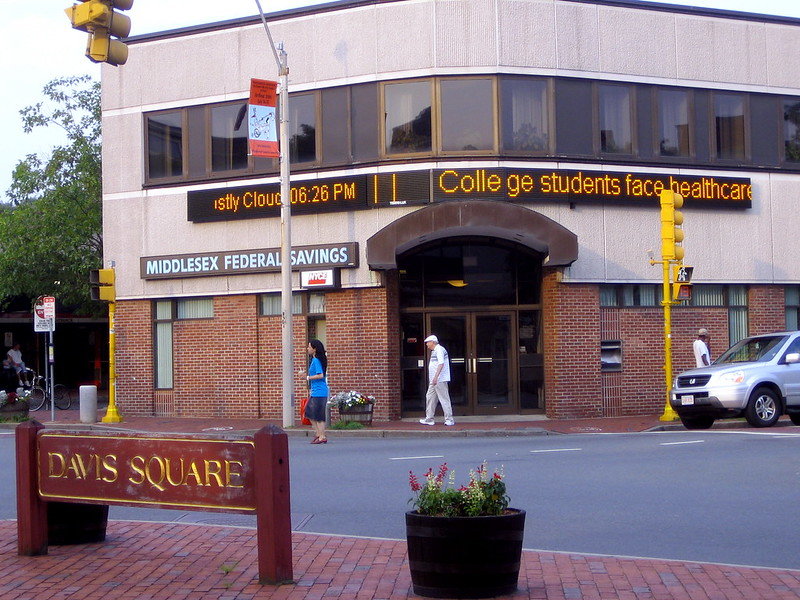 Photo: James
Filled with a mix of hip restaurants, quirky businesses and mom-and-pop shops, Davis Square is, to put it simply, wonderfully weird. This vibrant neighborhood is the place to find just about every kind of food and culture, all wrapped up in one location.
Located in the northwest section of Somerville, you'll find coffee shops, independent retailers and a number of startups drawn to the area. Some of those startups come to Davis Square to escape other high-rent areas, while others come for the neighborhood's unique and eclectic vibe.
Despite the many young professionals drawn to Somerville as of late, Davis Square hasn't seen much development at all since the 1980s. That's something that developers want to tap into, and some locals want to preserve.
The uniqueness and charm of Davis Square is what has some local residents and business owners at odds. When a developer unveiled plans to bring in new apartments and ground level retail space to Davis Square a few months ago, some residents were vocal about their concerns.
Some of them were concerned about the proposed height and style of the new buildings in Davis Square, fearing the hip urban designs unveiled by developers wouldn't necessarily fit in very well with the rest of Davis Square. They've also been concerned that some longstanding businesses would be forced out by new development.
While some maintain change is needed in Davis Square, others are concerned about Davis Square being remade into another Harvard Square. Instead of independent stores, they fear a newly remade Davis Square filled with generic chain stores you'd commonly find in other areas.
For now, Davis Square remains a work in progress, as some push for new development, and others push for Davis Square to remain as wonderfully weird in the future as it does today.