Crowes Pasture Open in 2018
Posted by Mark Washburn on Friday, June 29, 2018 at 2:50 PM
By Mark Washburn / June 29, 2018
Comment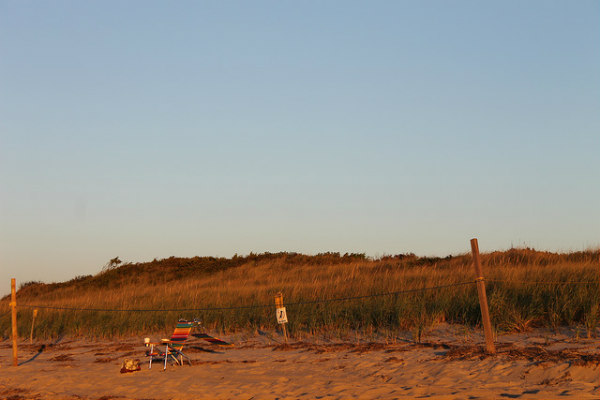 Photo: Maura Monahan
One of the last remaining exposed tidal flats in Massachusetts will stay open to off-roaders, at least for now. Selectmen in Dennis recently voted to withdraw the town's application to update its beach management plan for Crowes Pasture Beach.

That's significant because the off-road beach faced the possibility of being closed off to all off-road vehicles. While that's been allowed at Crowes Pasture for decades, some suggest state regulators began calling the practice into question only after the town took action, proposing to make an update to its long-standing management plan.

Citing concerns over things like pollution and erosion, state regulators proposed banning all recreational vehicles from driving out on the Crowes Pasture flats, though many commissioners and locals questioned the need for making that type of change to the site's long-standing policy. Had town leaders gone ahead with making changes to the management plan and obtained a new permit for off-road vehicles on the flats, other agencies could have then appealed, potentially shutting down the beach.

Because town leaders pulled the application, though, the old plan stays in operation, likely through the entire summer season, allowing for off-road vehicles. That's due to the fact that the existing plan was filed before there were any state guidelines in place prohibiting driving out on flats.

Selectmen now have to figure out how to proceed in the future, and likely plan to hold some public hearings and public comment on the issue. That could come as early as May of this year.

Found in Dennis, long and sandy Crowe's Pasture Beach offers up a secluded location, complete with sand dunes, woods and marsh. You reach this pet-friendly beach via a mile-long dirt road. While the beach is popular during the busy tourist season, it's also noted as a great destination in the off-season.