Crazy; Quirky Facts About Cape Cod
Posted by Mark Washburn on Monday, October 18, 2021 at 2:11 PM
By Mark Washburn / October 18, 2021
Comment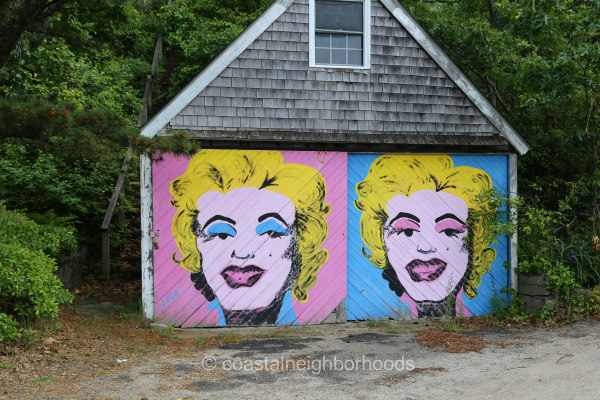 Cape Cod is an enticing destination for visitors and home buyers, but the area is much more than just miles of sand and water. There are some crazy, sometimes quirky facts that can be attributed to the region.
Historic Lighthouses
It's probably not too surprising that Cape Cod has more lighthouses than any other county in the nation. More than a dozen historic lighthouses stand on Cape Cod, and some are even available for tours.
Floating Houses
Some of the Cape's most historic homes actually floated to their current spot. By the mid 1800s, the once thriving fishing village of Long Point was no more, so residents "floated" around 30 homes a mile across Provincetown Harbor to reach the West End. The floating homes that made the journey now display a blue and white plaque to indicate their unusual history.
Kennedy connection
The Cape Cod National Seashore is a truly special place. Protected and maintained by the National Park Service, the seashore covers more than 43,000 acres of coastline between Provincetown and Chatham. President John F Kennedy helped co-sponsor the legislation that made it happen. It's well known that the Cape was a favorite vacation spot of the Kennedys. The family owns a compound in Hyannis Port, which the former president used as a base for his campaign.
Hollywood stars
Some of Hollywood's biggest stars also have ties to Cape Cod. Bob Hope, Debbie Reynolds, Angela Lansbury and William Shatner once performed at The Cape Cod Music Circus. The Cape Playhouse in Dennis, meanwhile, claims Betty White, Henry Fonda, Gregory Peck and Humphrey Bogart.
Potato chips
Many visitors can't wait to get a taste of fresh seafood, but some come for the potato chips. The company behind Cape Cod branded potato chips first started about 40 years ago out of a small storefront in Hyannis. These days, the factory is a full-fledged tourist attraction. An estimated 250,000 people come for the tour each year.