Cotuit Oysters: Enjoyed for Generations
Posted by Mark Washburn on Monday, October 22, 2018 at 11:28 AM
By Mark Washburn / October 22, 2018
1 Comment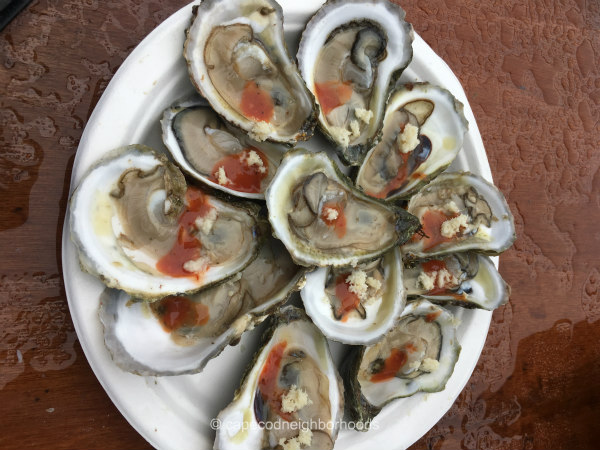 One of the best reasons to come to Cape Cod isn't necessarily for what you'll see, but rather what you'll experience. More specifically, what you'll taste. Enjoyed for generations, Cotuit oysters are a true favorite on the Cape, and also well beyond its waters.

Now one of the oldest brand-named oysters in the entire nation, the Cotuit Oyster Company has been farming Cotuit oysters on Cotuit Bay for more than 150 years. They're distinct, the company claims, due to their sweet and briny flavor, which certainly sets them apart from almost any other oyster in the world.

In fact, it's said this particular type of oyster is not only simply known across the world, but in demand across the globe. The flavor likely comes due to the location in which the oysters are harvested, a place where fresh water meets up with salty ocean water.

That's a taste that's been cultivated on Cotuit Bay since the mid 1800s, when several oyster companies first began operations in the area. By the early 1900s, The Cotuit Oyster Company was official and it's still going strong decades later.

The company now operates out of a facility, pier and dock off Little River Road in Cotuit. Similar to one that stood in the same location more than 100 years ago, the new and improved facility is considered state-of-the-art. One thing that hasn't changed much, however, is the taste, and it's a taste that many people seek out.

Lucky for the rest of us, it's possible to buy fresh oysters right on Cotuit Bay, or even place an order and have them overnighted right to your house. No matter whether you're a year-round resident of Cape Cod, a seasonal visitor or simply enjoy the taste of fresh oysters straight from Cotuit Bay, the more than century-long tradition of Cotuit oysters remains strong.