Cotuit Center for the Arts
Posted by Mark Washburn on Sunday, December 2, 2018 at 8:45 AM
By Mark Washburn / December 2, 2018
Comment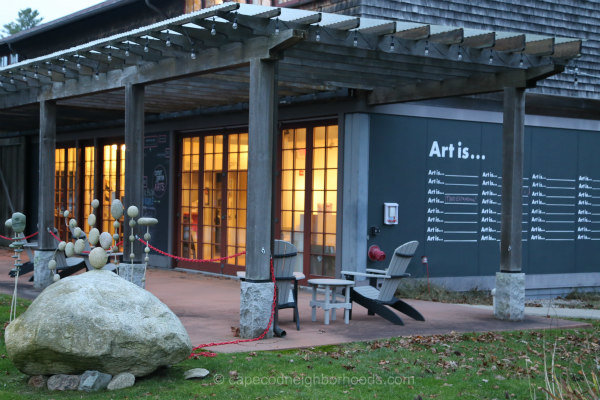 A vital part of the Cape Cod community for more than 20 years, the Cotuit Center for the Arts provides a place of artistic celebration, from performances and exhibitions to educational programming. First founded in the mid 1990s, the center more recently moved into a new facility, with dozens of art exhibitions and concerts plus numerous theatrical productions to its credit.

Along with all of this, the arts center has also served the community with several years of workshops and year-round classes in both the performing arts and the visual arts. Just this year alone the center booked several theatrical productions, with 11 productions planned at the Black Box Theater.

One of the most anticipated productions is Mary Poppins, showing from late November through mid-December. A holiday show featuring young performers also runs through mid-December.

The Cotuit Center also offers up a number of special events and concerts, including the Cape Cod Chamber Music Festival and the Ukulele Celebration. As well, visitors have also been able to attend gallery exhibitions from both local and international artists.

Meanwhile, a number of programs have only expanded over the years, serving those of all abilities and all ages. This includes several recurring and weekly events, such as Wine & Music Wednesday and Sunday Morning Yoga. In addition, other classes include everything from tap dancing to knitting, acrylic painting to even furniture painting.

Yet another popular addition to the center is the artist-in-residence program, allowing artists to generate new ideas, spur creativity and meet with other fellow artists. The program additionally allows for mentor meetings, performances, weekly classes and critique sessions.

The gallery at the Cotuit Center is open most days of the week during traditional day hours and on select Sundays during the summer season. Memberships are available, offering up discounts to some performances and events.