Commuting to Boston Via Water Shuttle
Posted by Mark Washburn on Tuesday, March 31, 2020 at 8:31 AM
By Mark Washburn / March 31, 2020
Comment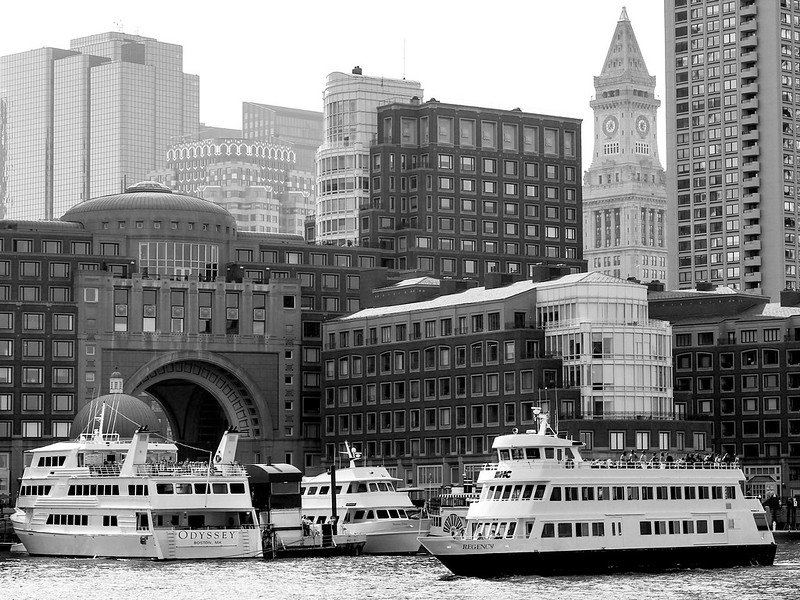 Photo: Robert Laliberte
If commute time is a consideration, you may want to take a look at alternatives in the Boston area. In certain communities you don't have depend on subway, commuter rail or traditional highway travel.
Instead, these communities offer the option or commuting to Boston via water shuttle. In particular, this is possible in such communities as Hingham, Hull and Cohasset.
With ferry service you don't usually have to worry about traffic tie-ups. While it may be a more expensive way for commuters to travel from Hull, some say it's definitely worth the added cost. Even though Hull is a more affordable place to live than some other parts of the region, many are willing to pay premium prices for the ferry experience.
Large catamarans serve both Hull and Hingham, with room to hold hundreds of people. The boats even have snack and drink service on-board.
Many living in Hingham seem to agree with the appeal of a commute without the headache. That can be a challenge in a neighborhood that averages a 35-minute commute to work. Some have found the Hingham ferry can help alleviate traffic woes. That's likely why it's been in operation for decades.
Others living in Cohasset claim a similar commute time with just as much enthusiasm for taking a ferry. It gives the opportunity to sit back and relax with a cup of coffee and enjoy the views. While that's a reason why some appreciate the water shuttles, it certainly doesn't hurt to avoid some of the more common road and rail delays in your daily commute.
Commuters seem to agree the ferries usually run on time. In fact, the MBTA ferries are said to have the best on-time performance records in the system.
The ferries are so popular they may be expanded in the future to serve some other waterfront communities and neighborhoods, as well.