Cockle Cove Beach is a Family Favorite
Posted by Mark Washburn on Saturday, August 12, 2017 at 6:31 AM
By Mark Washburn / August 12, 2017
Comment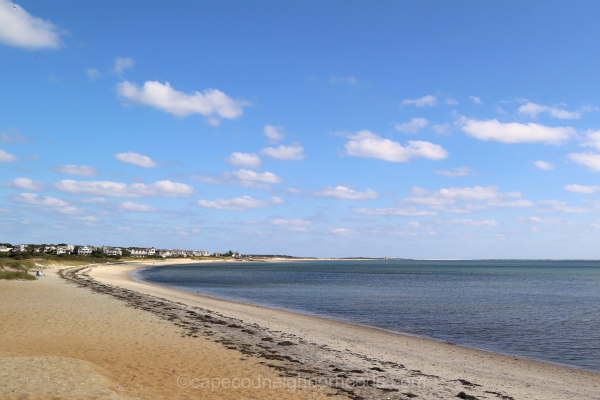 Known for its warm and calm water, Cockle Cove Beach is a true family favorite, ideal for swimming and windsurfing, taking a stroll or lounging on the soft sand. While long and narrow, the beach is large enough to handle visitors and popular for kayakers due to its small waves.
Located in South Chatham, the saltwater beach includes seasonal lifeguards and restrooms, conveniently right on Cockle Cove Road and just off Route 28. While the protected swimming beach includes some shallow areas for the younger crowd, it's also a great location for those of all ages.
To keep the beach in prime condition for the future, town leaders are moving ahead with plans to help build up the beach from problematic erosion. It's been about two years since they've brought in a large amount of sand. To help buy some time, a smaller amount of new sand was recently dropped off by the parking lot and more sand could also be deposited on the beach later this summer.
It's leading up to a more significant deposit of sand expected to come to Cockle Cove Beach from a Mill Creek dredging project. That's planned for later this fall or even this upcoming winter.
Crews point to a large amount of sand dredged from Stage Harbor in the early 2000s and deposited on Cockle Cove Beach as making a difference in the past. That particular project helped make a buffer that lasted about six or seven years, while the most current sand deposit is only a temporary fix.
In the meantime, that extra sand with help people access the beach safely. That's good news for the countless visitors drawn to the popular beach each summer season.
If you're planning to head to Cockle Cove Beach in the near future, don't forget about parking. You'll find daily parking available plus some parking stickers valid for the entire week. A season-long pass is also for sale.