Coast Guard Named Top 10 Beach
Posted by Mark Washburn on Friday, June 15, 2018 at 11:47 AM
By Mark Washburn / June 15, 2018
Comment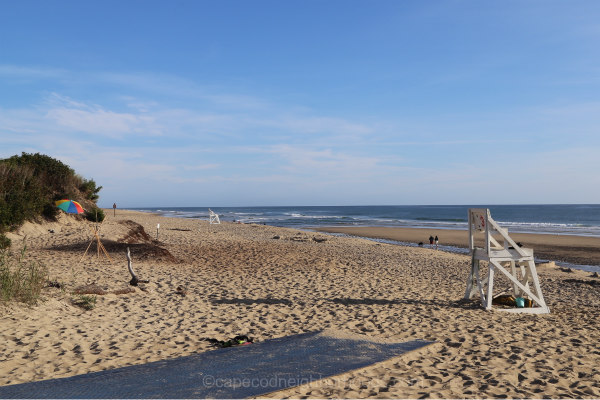 It's a longstanding favorite of Cape Cod locals and visitors alike, and is seems word is definitely spreading when it comes to the enjoyment of Coast Guard Beach. Dr Beach, a renowned guru when it comes to identifying the best beaches in America, once again just ranked Coast Guard Beach on his list of the top ten.

Coast Guard Beach comes in at number five for 2018, the only beach in the region to make it on the list. This year's ranking brought the beach up one spot, topping last year's number six ranking on the list of America's top 10 beaches.

Around 50 different things are taken into consideration when coming up with the list, including sand and water quality plus beach management and safety records. In particular, it's noted that Coast Guard Beach offers some impressive views of the bay and Nauset Spit, especially from the old Coast Guard station that still sits atop the bluffs.

With coarse sand, it's also said the beach makes a steep slope down into the water, which only reaches 60 to 70 degrees in the summertime. For that reason, the beach is also regarded as a refreshing place to take a quick dip in the water.

Not only is the beach simply a great place to visit and sightsee, but it's also noted for its history. While part of the Cape Cod National Seashore today, history buffs likely recall that it's been an important location for centuries, as the Mayflower first made landfall at the site in the 1600s.

As for the other top beaches for 2018, the only other locations to rank higher than Coast Guard Beach include beaches in Hawaii, North Carolina, Florida and New York. Not surprisingly, Coast Guard Reach also recently received top honors as one of the Cape's best beaches, this time by Conde Nast Traveler.