Coast Guard Beach Named Top Spot for 2015
Posted by Mark Washburn on Friday, May 29, 2015 at 9:12 PM
By Mark Washburn / May 29, 2015
Comment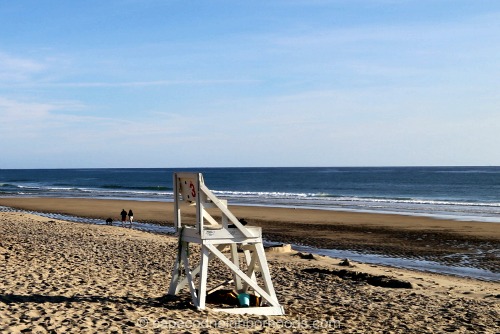 If you've ever stepped foot on Coast Guard Beach you know what a magical place it is. Well now, the rest of the world does too! Each year, as he's done for more than 25 years, Dr. Stephen Leatherman, also known as "Dr. Beach", ranks some of the best beaches and coastal areas in the world. For 2015, Coast Guard Beach makes the list of one of America's best.

In fact, "Dr. Beach" lists Coast Guard Beach as number seven on the list of the top ten beaches. It is the only New England beach to make the list. Points go for sand and water quality, as well as environmental management and beach safety. In fact, there are 50 categories under consideration for beaches to make the list.

Coast Guard Beach is a fantastic location for swimming during the summer months. With lifeguards on duty, plus relatively small crowds and some great waves for bodysurfing, this is a superb location to visit when on the Cape. It's also a great location for spotting seals, as well as taking a stroll through the seemingly never-ending sand.

Located within the Cape Cod National Seashore, this fantastic beach also holds a prominent role in the history of the United States. It was Coast Guard Beach that the pilgrims on board the Mayflower first spotted when searching for land in 1620.

These days, the nearby parking lot to the beach is closed to most visitors from around mid-June through Labor Day. Instead, visitors can catch a shuttle bus from the parking area at Little Creek, just across from the Doane area. If you go during the rest of the year you'll find the parking lot is open at Coast Guard Beach, but parking is limited. If you do find a spot, keep in mind you need to have either a daily, seasonal or residential parking sticker. For this reason, many people choose to bike to the beach.

Coast Guard Beach includes seasonal restrooms, plus a wheelchair-accessible ramp, which leads all the way to the beach. You'll find Coast Guard Beach right on the road to the beach from the Salt Pond Visitor Center. It's about a mile and a half east on Doane and Nauset Roads.

The next time you find yourself in the Eastham area, don't miss the opportunity to visit not only one of America's most picturesque locations, but also now one of America's top beaches, too!