Coast Guard Beach Named Top 10 in Nation
Posted by Mark Washburn on Friday, June 14, 2019 at 11:46 AM
By Mark Washburn / June 14, 2019
Comment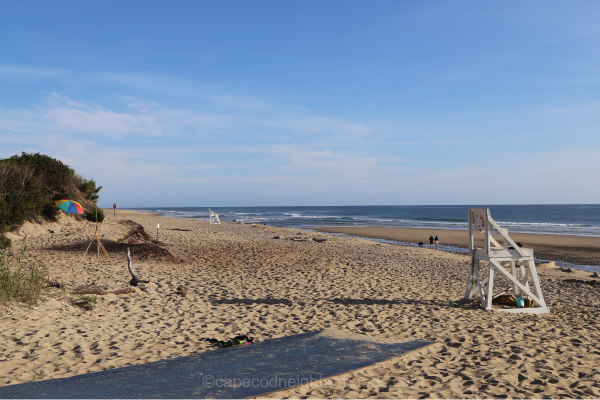 Coast Guard Beach is once again ranked as one of the best. The beach recently took the number six spot when it comes to the annual list of the best beaches in the country, compliments of Dr. Beach. Last year Coast Guard Beach sat in the number five spot.
Not only is the beach special for its unique attributes, but it's also the only New England beach to grab a spot on the list this year. Beaches are ranked in terms of everything from water temperature and cleanliness to safety and the softness of the sand.
In fact, 50 different criteria are taken into consideration. The professor behind the ranking system has been coming out with the list for decades, with his selections based on personal visits and federal data collected by the EPA.
As for Coast Guard Beach, it was specifically singled out for the views from the old Coast Guard station. Dr Beach mentions the water generally only reaches 60 to 70 degrees at the beach too, even in the summer months. That usually leads swimmers to only take quick, yet refreshing, dips in the water.
Despite the cooler water, the beach does remain a popular spot for boogie boarding and surfing, and its location is a big reason why. Coast Guard Beach is found on the Cape's ocean side and is part of the Cape Cod National Seashore. During low tide it's also a popular location for skimboarding.
If the name sounds familiar that's because Coast Guard Beach not only served as the location of the old Coast Guard station, but it also played another role in history. It's where the Mayflower first landed in the 1600s.
Flash forward to today, and the beach still provides a unique setting. When you go, keep in mind the beach has extremely limited parking, especially during the summer months.