Coast Guard Beach Named Top 10 Beach in Nation
Posted by Mark Washburn on Wednesday, May 31, 2023 at 9:54:15 AM
By Mark Washburn / May 31, 2023
Comment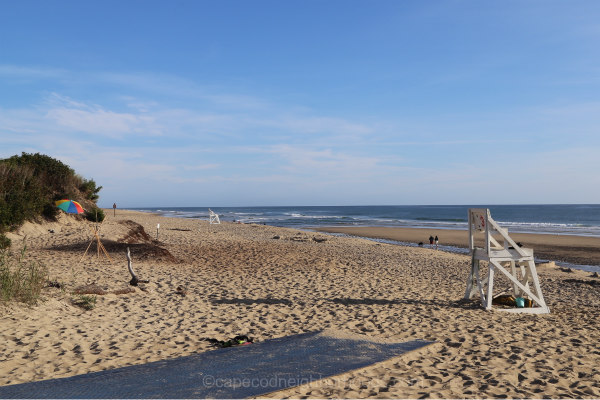 The summer season is typically the time when people flock to the sand and water, and that's certainly true in Cape Cod. If you're looking for one of the best beaches in the nation, you'll find it in Eastham.
As part of the Cape Cod National Seashore, Coast Guard Beach comes in at number 10 in terms of the "2023 Top Ten Beaches", as designated by Dr Beach. The renowned author behind the moniker is a specialist in environmental sciences and geosciences.
Each year, he comes out with a list of the best beaches, based on everything from the softness of the sand to the water temperature, the shape and size of the beach, to the prevalence of seaweed and jellyfish, public safety, noise, and usage. In describing Coast Guard Beach, Dr Beach touts the refreshing, yet chilly, water, and the views from the old Coast Guard station.
His website also points out the location, which makes it easy to visit via shuttle bus or even by way of bicycle from the Salt Pond Visitor's Center. Coast Guard Beach is popular during the summer season, especially for swimming.
When you go, don't miss the path to Nauset Marsh, which is found behind the former Coast Guard Station. Nesting plovers and terns are common in the area of Coast Guard Beach, as are seals.
The only other beach in the northeast to make the top 10 list this year was in Southampton, New York, which came in third place. St George Island in the Florida Panhandle came out tops, followed by a beach in Hawaii.
The rest of the top 10 included some additional beaches in Florida and Hawaii, as well as California, North Carolina, and South Carolina. Dr Beach has put out a list of what he considers the nation's top beaches for more than 30 years.
Search Cape Cod by Region