Coast Guard Beach in Eastham Makes US List of Top 10 Beaches
Posted by Mark Washburn on Monday, June 14, 2021 at 8:16 AM
By Mark Washburn / June 14, 2021
Comment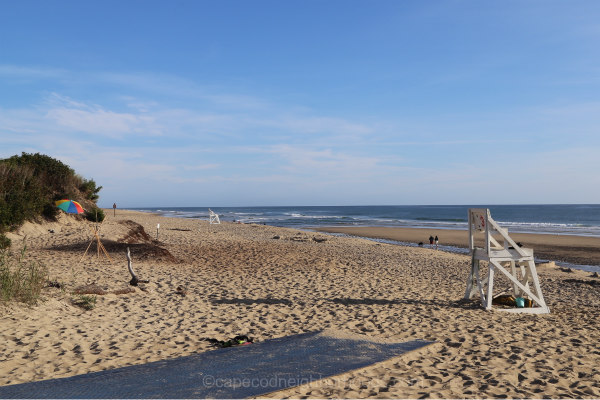 If you're looking for one of the best beaches in the nation, you'll find it in Eastham. Dr Beach recently named Coast Guard Beach number 10 when considering some of the very best beaches all across the United States.
It's the only New England beach to make it on the list this year, and one of just two locations in the Northeast. The widely-touted list considers 50 different criteria to come up with each ranking, with cleanliness and safety the top categories.
Dr Beach looked at things like water temperature and air temperature, sand softness, a location's safety records and the rip current. The ranking also considers the size and number of waves, the shape of the beach itself, area pests and wildlife, trash, amenities and noise.
Dr Beach points out the particular appeal of Coast Guard Beach and its views. While the ocean water is typically a bit chilly at this beach, it still remains a popular spot for swimming.
Of course, you cannot beat the views overlooking the bay and the Nauset Spit, either. Nesting plovers and terns frequently arrive sometime between early spring and summer.
You can sometimes see harbor seals out at the end of Nauset Spit. While the beach is popular today, it also plays a prominent role in history.
What we now call Coast Guard Beach is the spot the Mayflower first made landfall before moving on to Provincetown Harbor generations ago. The beach features seasonal restrooms and a shuttle running from the prime parking area at Little Creek for convenience.
Last year, Coast Guard Beach held the number eight spot, but the location is often in the top ten. As for this year, the very top spot goes to a beach in Hawaii. Other top ten beaches are located in New York, the Outer Banks, Florida and California.