Chatham Orpheum Offers Family Fun
Posted by Mark Washburn on Tuesday, September 26, 2017 at 11:47 AM
By Mark Washburn / September 26, 2017
Comment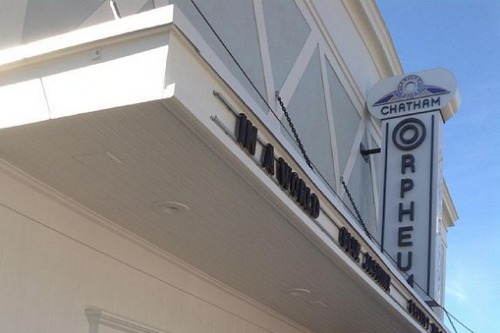 For a family-friendly experience, the Chatham Orpheum Theater has served up fun on the Cape for generations. The theater first opened its doors around 1916, at that time making it the very first and the only movie house in Chatham.

From the start of silent films, the old Orpheum Theater was known as a prime, year-round destination for both area residents and seasonal visitors. It stayed that way for more than 70 years, but sadly closed its doors in the late 1980s and the building turned into a pharmacy.

That all changed in more recent years when the pharmacy moved out and a non-profit began working 'round the clock to raise enough money to purchase the old building and bring Main Street movies back to town. Thanks to donations and government grants, crews began restoring the building in late 2012. It took about eight months to turn the structure into a masterpiece once again, this time supplemented by two 3-D capable cinema screens, SurroundSound audio and comfortable seating.

The new, and improved, Chatham Orpheum Theater reopened its doors to the public in the summer of 2013, this time a non-profit cinema with state-of-the-art features. It's estimated that more than 200,000 people have patronized the movie theater since it's reopening.

Many of those came out for showings of 'The Finest Hours', a rescue film based on events in the area and partially filmed in the region. In fact, when the movie came out the Chatham Orpheum became the nation's number one theater in showings of the film. Most commonly, the theater shows a blend of independent, art house and first-run movies.

The unique movie house is open every day of the week, thanks in part to its volunteers. The theater also takes in contributions to help fund maintenance needs and to help pay off leftover construction debt.