Chatham Harbor Challenges
Posted by Mark Washburn on Monday, March 27, 2017 at 12:33 PM
By Mark Washburn / March 27, 2017
Comment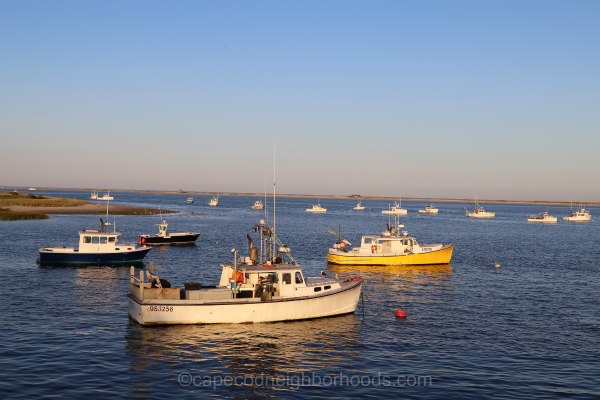 Chatham's main harbor is certainly not immune to the challenges of Mother Nature; with town officials every year concerned about the damage left from winter and spring storms, this year being no exception. In fact, area leaders are well aware of the difficulties that local commercial fishing vessels are still having in navigating the opening made in the barrier beach during a 1987 storm.

It's sometimes dangerous to enter Chatham Harbor, and some vessels are doing their best to avoid what's been called one of the East Coast's most dangerous ports. Several actually switched to using Saquatucket Harbor over in Harwich this winter season.

While not all experts agree, some feel that it may only be a matter of time before fishermen will no longer be able to get to the commercial fishing pier via the main harbor entrance on the Atlantic Ocean side. That's credited to more erosion and a number of storms this past winter. Other experts warn, though, that changes are simply too difficult to predict.

A 2007 storm created a large hole in the barrier beach near Aunt Lydia's Cove, eventually narrowing a deep-water channel commonly used by fishing vessels, making it deeper and faster. This, in turn, pushed the shoreline west several hundred feet.

With the addition of recent storm waves, some fear a new inlet could be created just south of the parking lot at Lighthouse Beach, meaning a potentially huge blow to fishermen and boaters who utilize the southern inlet. While that's not unexpected, the speed of erosion could spell trouble sooner than later.

To help combat a potential problem in the future, town leaders are considering opening up part of Stage Harbor to deeper draft vessels, with the guarantee of deep-water access on to the sea. They're also requesting nearly $2.5 million for repairs to the current municipal fish pier. In the meantime, residents and leaders, alike, remain dedicated to keeping a close eye on the situation.