Chatham Architectural Styles Reflect its Rich History
Posted by Mark Washburn on Tuesday, May 16, 2023 at 1:30:36 PM
By Mark Washburn / May 16, 2023
Comment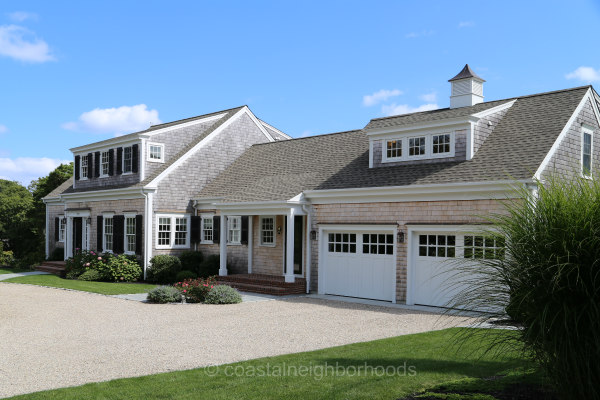 There's plenty of history to celebrate across Cape Cod, and that's especially evident when it comes to the architectural styles of Chatham. The South Chatham Village Historic District sits on the National Register of Historic Places.
It's here that you'll still find buildings that date from the 18th to the 20th century. Some of the old Cape Cod-style homes in Chatham still exist, as well as examples of Greek Revival, and later some Queen Anne-style buildings.
It's no surprise that the Cape Cod is especially popular in New England, but that popularity has also spread across the US. Named for the region itself, Cape Cod architecture remains one of the most coveted even today.
The clean simple lines of a Cape Cod cottage are timeless, as this type of home style commonly includes a central front door, a steep roof, and a rectangular shape. The style first gained popularity when English colonists came to the region in the 17th century.
They constructed homes that could adapt to the climate in the New World, which were later coined Cape Cods. The original home style was mostly built from the mid 1600s to the mid 1800s.
A variation of the home also gained attention across the US from around the 1920s to the mid-century. In the post-war years, these types of homes were considered economical.
Even today the style is still sometimes used and remains extremely recognizable. In Chatham, the old "Mayo House" dates back to the early 1800s and now houses the Chatham Conservation Foundation.
Chatham also boasts some old Italianate-style homes, some of which date back to around the mid to late 1800s. A fine example sits on Main Street in Chatham and once served as an Admiral's retirement home. Called "The Moorings", the old home was once used as an inn, but is now privately owned, once again.
There are several old captain's homes that still stand in Chatham, as well, some of which now serve as museums, including the Atwood Museum. It partially dates back to the mid 1700s.