Chasing the Sun in Newburyport
Posted by Mark Washburn on Wednesday, September 15, 2021 at 11:37 AM
By Mark Washburn / September 15, 2021
Comment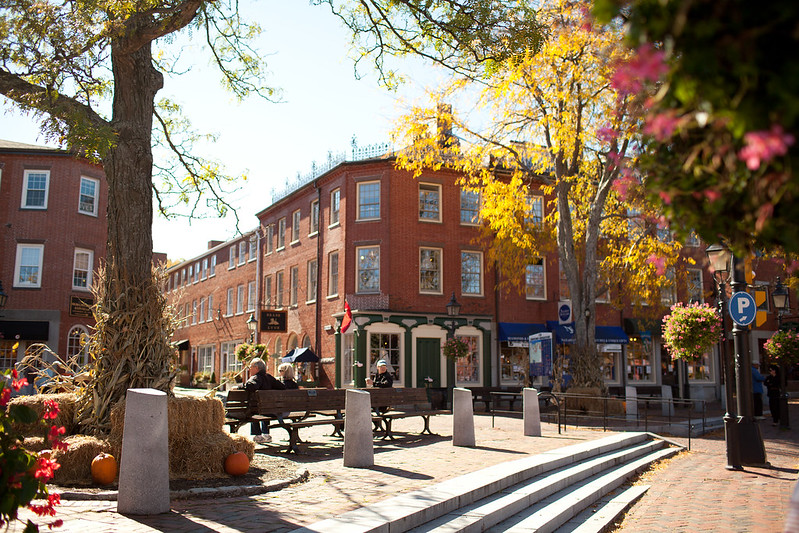 Photo: Massachusetts Office of Travel & Tourism
Best known for its beautiful beaches and its history, the city of Newburyport offers a charming option for prospective new residents and visitors, alike. Found right alongside the bank of the Merrimack River, the city began as a small, yet popular port.
Once a center of fishing and trade, the city grew in relation to its maritime pursuits. A number of large red brick buildings went up in the 1800s, followed by Colonial-style homes, federal mansions and Victorian homes, some of which still stand today.
Noted as the birthplace of the US Coast Guard and the former home of abolitionist William Lloyd Garrison, Newburyport is rich with history and appeal. Oftentimes simply called the "Port", Newburyport today is the kind of place to spend your days collecting shells, shopping for treasures or catching a fantastic sunset as the sun goes down at the end of the day.
Home to around 18,000 residents, the city also now has several upscale restaurants and retailers to choose from. A popular spot for fishing, boating and other watersports, the city's enjoyable downtown area is a great spot itself for strolling through boutique shops and enjoying the rich history and charm of the area.
Newburyport also claims the allure of Plum Island Beach. This family-friendly beach is a great choice for birding, boating, kayaking or just lounging on the sand and enjoying the surroundings.
Newburyport additionally benefits from the nearly four-mile long Clipper City Rail Trail. Lined by works of art including murals and sculptures, the trail is a great place to get in some outdoor recreation, while at the same time experiencing the natural beauty and appeal of the region.
While only about a 35-mile drive from Boston, Newburyport offers its own unique vibe, far enough from the larger city, but close enough to its conveniences.