Chapoquoit Beach: Serenity on Buzzards Bay
Posted by Mark Washburn on Wednesday, April 10, 2019 at 5:57 PM
By Mark Washburn / April 10, 2019
Comment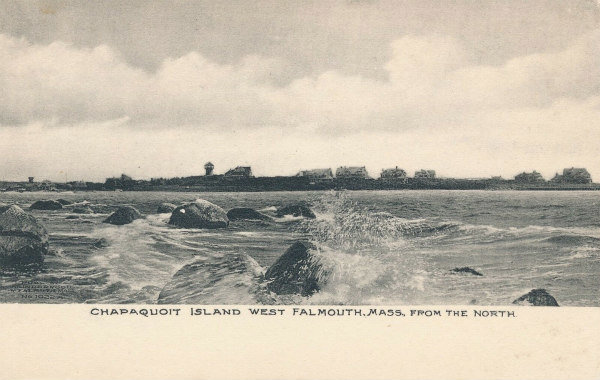 More secluded than other parts of Cape Cod, Chapoquoit Beach presents true serenity on Buzzards Bay. Sheltered by West Falmouth Harbor and jutting out into the bay, the peninsula beach is one of the most westernmost beaches on all of Cape Cod.
Nevertheless, the beach remains a popular location for residents of Falmouth in search of a day of fun at the beach. Often referred to as "Chappy" by the locals, Chapoquoit Beach is a great place to get out on the water for swimming or for some paddling during calm weather.
The water is deep and clear here, and it's common to find medium-size waves. Popular with families, this long and narrow beach features a large parking lot. You'll likely find lifeguards during the summer season and restrooms, but you won't find a boardwalk or a picnic area at Chapoquoit Beach.
What you will find, however, is spectacular. One of the best parts of the beach is the view. The location is a great spot to look out onto Buzzards Bay. You may even be able to spot West Island, the Elizabeth Islands or Cleveland Ledge Light, depending on the weather. The beach is also a prime spot for catching a sunset.
If you do plan to get out on the water while you're here, Chapoquoit Marsh is prime for windsurfing and kayaking. Boaters can launch out on the water from the town landing.
If you're looking for added fun, consider further exploring the salt marsh. Partially owned by the Salt Pond Areas Bird Sanctuaries, the protected marsh is a good location for spotting area wildlife.
Hermit crabs make their home in the tidal creeks, plus fiddler crabs are known to come out of the marsh in large numbers. If you look closely in the shallow water of West Falmouth Harbor you're also likely to spot bay scallops and spider crabs.