Captains' Row West Harwich
Posted by Mark Washburn on Monday, August 1, 2016 at 8:21 AM
By Mark Washburn / August 1, 2016
Comment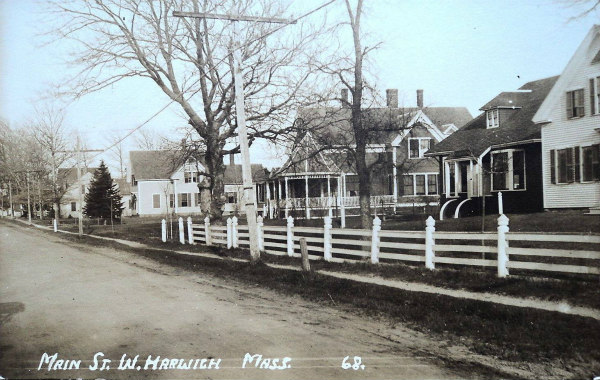 Efforts are underway to help preserve and restore historic Captains' Row in West Harwich, nurturing the area's past while also offering new ideas on how to propel the area into the future. Stretching six-tenths of a mile along Route 28, or Main Street, between the Herring River and Dennis, the area includes two-dozen properties that qualify for the National Register of Historic Places. With that in mind, area leaders are trying to come up with a consensus to work together.
Several months ago proponents came up with a design competition, asking for help from the deans of some of the nation's top architectural schools such as Notre Dame, Harvard and Roger Williams. The idea was for the schools to use their planning and historic preservation skills to come up with designs for the community in the future. A GoFundMe site is helping to generate funds for the competition.
The area offers up a unique challenge, maintaining the beauty of the historic homes and buildings while focusing on commercial development and the need for affordable housing in the area. There is also the focus on Route 28 itself, how best to work with the state to make the stretch of roadway not only viable but pedestrian friendly, too.
Things like adding antique-like lanterns to the overall street lighting, keeping the area more in line with its history. Some consider the architecture of Captains' Row a museum in itself, with all styles represented. There are proposals to preserve locations such as the old Judah Chase House, even constructing a number of single-family homes on site.
While a recent vote to apply funds to renovate the old West Harwich School building failed by just a few votes, proponents are still focused on the overall goal of preserving the area while positioning historic Captains' Row for renewed growth in the future.