Cape Cod's Sea Captain Houses
Posted by Mark Washburn on Monday, June 22, 2015 at 4:28 PM
By Mark Washburn / June 22, 2015
Comment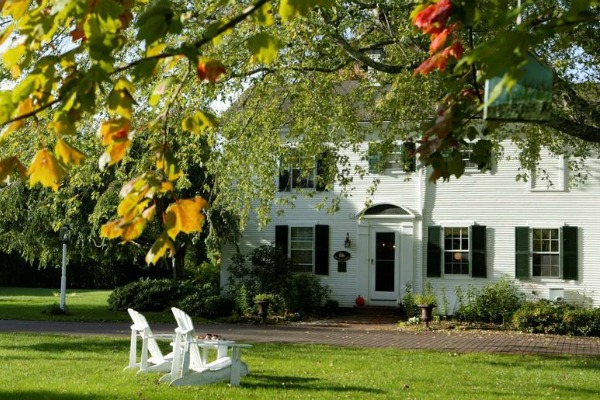 Majestic and inviting, some of Cape Cod's historic sea captain homes continue to enthrall visitors to this day.

Captain Linnell House

The Captain Linnell House in Orleans was first constructed in 1840. This lovely mansion is a replica of a villa that Captain Eben Linnell discovered during his travels. Outfitted with furnishings from Europe, this grandiose home now stands as one of the Cape's most famous historical sites.

After careful restoration, the current owners brought the home back to its former glory. These days, the home also serves another purpose, as well. It is now one of the area's most requested locations for wedding receptions, as well as rehearsal dinners. Not far from Skaket Beach, this romantic location also offers beautiful gardens with a private gazebo, perfect for a garden ceremony.

Dining is offered Thursday through Sunday evenings. The Captain Linnell House is located along Skaket Beach Road.

Captain's House Inn

Similarly, the Captain's House Inn in Chatham once belonged to one of the area's most famous residents; Captain Hiram Harding. He and his family resided in the home in the mid 1800s and some of the rooms in the house are still named after his daughters, as well as the ships captained by the men.

Currently, the Captain's House Inn is a favorite bed and breakfast in the region. With two acres, this romantic location provides a private retreat for guests hoping to escape the hustle and bustle of their daily lives. The home includes period wallpaper, antiques and reproduction furnishings. With a Greek revival style, this home offers a large outdoor swimming pool, outbuildings and generous grounds.

You can find the Captain's House Inn located along Old Harbor Road.

Elijah Cobb House

Soon, area residents and visitors will also get to experience another of these incredible homes. The Elijah Cobb House in Brewster is currently under renovation. The Brewster Historical Society is hard at work, restoring the home to its origins.

Built in 1799, this Federal-style home is being redeveloped into a living museum, soon to be home to the Historical Society. Sitting on about one-and-a-half acres, the home is close to Brewster's historic downtown.

Found just off Route 6A on Lower Road, the Cobb House is expected to open to the public as early as 2016.

Rich with history, you do not want to miss an opportunity to walk through the doors of one of these incredible and historic Cape Cod homes.