Cape Cod's Dune Shacks
Posted by Mark Washburn on Friday, January 9, 2015 at 11:11 AM
By Mark Washburn / January 9, 2015
Comment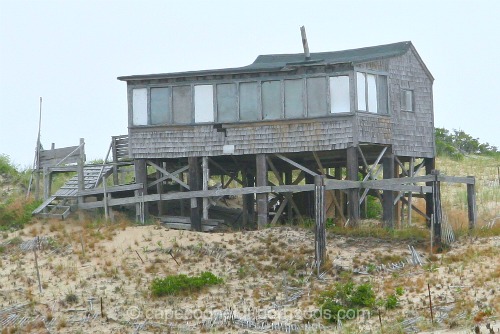 For some, the idea of a virtually isolated and vacant get-away, with little to no added amenities, sounds anything but inviting. For those lucky enough to experience the opportunity to go beyond the surface, and see first-hand the true draw of one of Cape Cod's most unique locations, though, the landscape quickly becomes naturally scenic and inspiring. That's the case of the famed Dune Shacks of Peaked Hill Bars Historic District in Provincetown.
In all, there are 19 cabins that make up the Dune Shacks. All are located within Cape Cod National Seashore, and all but one are owned by the National Park Service. At first glance, there's not much to see. The shacks float on stilts above the dunes, allowing them to stay in place when the sand shifts. At best, they're described as rustic. They contain such "luxuries" as a camp stove, lanterns and sleeping bunks. What they do not contain is indoor plumbing, running water or electricity.
Once the location of an old Coast Guard station in the late 1880's, the site was formerly manned to help survivors of shipwrecks. Starting in the 1920's, however, the shacks provided shelter and artistic inspiration for such writers as Jack Kerouac, poets such as Harry Kemp, painters such as Jackson Pollock and even playwright Tennessee Williams. Author and philosopher Henry David Thoreau specifically mentioned the original Coast Guard dune shacks in his 1865 book "Cape Cod".
If you want to try one of the shacks out for a few weeks, it's not as simple as booking a room in a modern-day hotel or motel. There's actually a lottery-type program operated as part of an agreement between the National Park Service and a number of non-profits. The so-called residency programs are made available typically to artists and writers.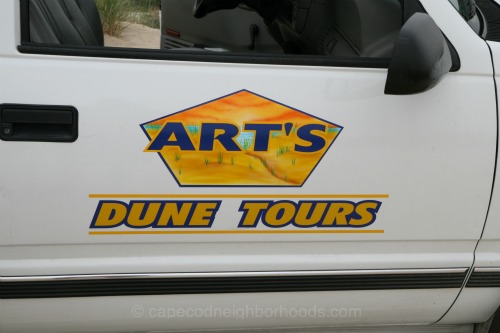 If you just want to tour the area, you'll find specialized tours of the surroundings that lead you up close to the shacks. Art's Dune Tours is located at 4 Standish Street in Provincetown and is a popular dune tour operator. They will drive you past some of the dune shacks and allow you to see the majestic beauty of the undeveloped dunes.
Still, though, if you are searching for a primitive environment to reflect upon things without the needless interruption of modern technology and amenities, perhaps this is the perfect location to find it. Remember though, you need to get in touch with those running the residency programs because this unique lodging opportunity cannot simply be booked as you would with any other destination.