Cape Cod Vacation Home Investment Opportunities
Posted by Mark Washburn on Wednesday, July 1, 2015 at 11:06 AM
By Mark Washburn / July 1, 2015
Comment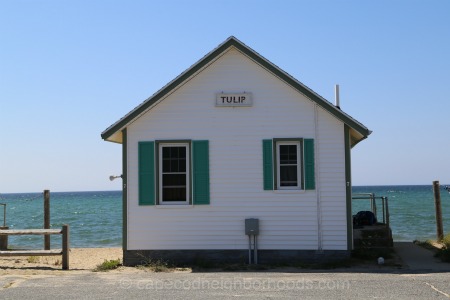 When it comes to owning your own small slice of one of the nation's most beautiful regions, the options are truly limitless. In fact, Cape Cod is ripe with opportunity when it comes to vacation home investment opportunities.
With more and more people seeing the advantages of choosing a luxury vacation home over a hotel, it only stands to reason that those who own the homes are cashing in. With homes designed to meet a variety of styles and budgets, the pluses really outweigh the costs.
From Truro to Wellfleet, and Brewster to Dennis, the opportunities are readily available if you know where to look. For the homeowner, this means time to spend in this incredible region, surrounded by beaches, historic main streets and fabulous seafood! It also, though, brings in the potential to make some money off your home when you are not using it. You gain the option of renting your home out during the days and weeks when you are not living there.
Purchasing a vacation home also gives you the option of helping share this incredible area with others. Whether you supply recommendations of where to shop or where to eat, you are doing a real service to the local community by bringing in additional guests to sample its charm.
Vacation homes in Cape Cod are also a great investment because they retain their value well, and are in locations where people want to visit. Close to the beach, or right on the water, Cape Cod offers plenty of opportunities for visitors. Many times too, the number of houses is limited in certain areas, providing you the opportunity to move into the market.
A vacation home holds some additional benefits for homeowners, too. These include the convenience of having a home to come home to when visiting the Cape. You don't need to pack as much when you visit, because you likely already have much of what you need at home already. In addition, it's a rewarding experience to be able to return to a familiar place where you already know the town and the people.
If you have Cape Cod at the top of the list when it comes to investing in a vacation home, you are already a step ahead. All you need to do is narrow down exactly where you hope to purchase a home, as well as a budget. There really is, of course, no wrong location when it comes to living or vacationing on the Cape.