Cape Cod Shipwrecks
Posted by Mark Washburn on Monday, January 4, 2016 at 6:56 PM
By Mark Washburn / January 4, 2016
Comment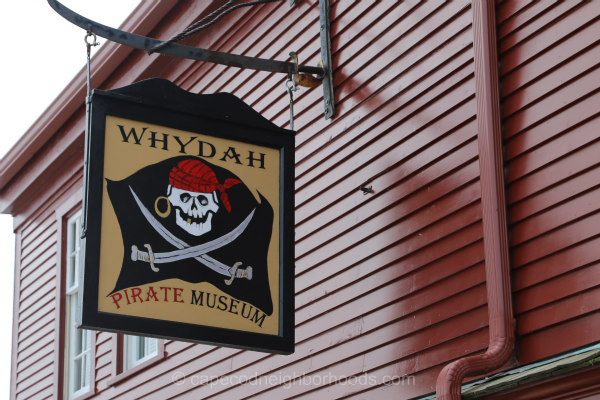 While a fantastic place to live and vacation, for hundreds of years Cape Cod has also held the distinction of serving as a final resting place for thousands of ships. In fact, between Provincetown and Chatham alone the ocean graveyard has laid claim to more than 1,000 shipwrecks.

The trend dates back to the 1600s, with the first recorded shipwreck in the region. That's when the Sparrowhawk sunk near Orleans. The ship stayed underwater for 200 years, and is now partially on display at Pilgrim Hall in Plymouth. It's still possible, though, to see the wreckage during low tide of another shipwreck, the Frances, which sunk in 1872 off North Truro.

In fact, during the early 1800s, shipwrecks were commonplace along the coast of Cape Cod, with an average of two per month during the winter. Another of these shipwrecks was the British ship, the Jason. The Jason ran aground near Truro, not far from the Pamet River Lifesaving Station. Despite the location, just one person survived.

These days, many of the ships remain as they once were, ever preserved for future generations. While the Massachusetts Board of Underwater Archaeological Resources works to protect the ships' historical value, the agency does issue some excavation permits. In addition, the BUAR maintains a list of wreck sites, which are exempt from the permitting process, allowing for recreational diving. This allows divers to participate in the collection of casual artifacts from the sites.

In recent years, though, explorers have uncovered the possibility of sunken treasure off Cape Cod. The pirate ship Whydah sank in 1717 off Wellfleet, killing most of its crew. An undersea explorer located the ship in the mid 1980s, about two miles away from the site of the former Cahoon Hollow Lifesaving Station, and has documented hundreds of thousands of artifacts from the wreckage, including guns and gold coins. While some of those coins have hit the auction block, it's believed that many more remain in the ocean graveyard.

As well, some of the artifacts, as well as an historical account of the wreck can be found in the Whydah Museum in Provincetown. The museum is open seven days a week during season, found on the end of MacMillan Pier. If you want to learn more about the history of this famous shipwreck, the museum offers the opportunity to view and even touch centuries old pirate coins, plus navigation instruments, cannons and more. Future excavation could uncover even more insight into not only sunken treasure, but also the history that remains preserved in the deep waters off Cape Cod.