Cape Cod Rail Trail Expanding
Posted by Mark Washburn on Tuesday, July 25, 2017 at 10:59 AM
By Mark Washburn / July 25, 2017
Comment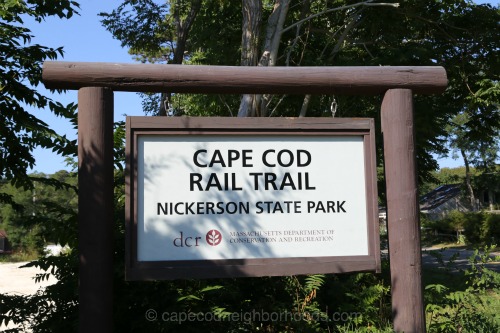 The popular Cape Cod Rail Trail is expanding, with the addition of new bridges linking Dennis to Yarmouth. Recently local leaders helped officially open one new trail extension in Dennis, the Cape Cod Rail Trail Bridge going over Route 134. It also gave officials the chance to celebrate new state funding that will help construct trails in dozens of towns.

The Route 134 bridge helps extend the rail trail by nearly another four-miles, the second such bridge to go in as part of the trail extension. Last fall another bridge went in over Station Avenue. The cost of the two totaled more than $7 million.

Yet another bridge, the George Allaire Bridge over the Bass River is set to open soon too, with many area cycling groups cheering the latest accomplishments. The new extensions add on to the previous existing 22-mile trail, part of an effort to help expand and create new trails in the future across the state.

Originally, the trail began by passing through Dennis, Harwich, Brewster, Orleans, Eastham and Wellfleet. The trail connects up with the Old Colony Rail Trail into Chatham and miles of trails within Nickerson State Park. Eventually, it leads on to Coast Guard Beach at the Cape Cod National Seashore.

The trail leads through plenty of scenery along the way too, from industrial areas in Dennis to homes and wooded areas. It then passes by a number of ponds, parkland and creeks, before heading through Downtown Orleans.

With views of salt marshes and easy access to the Salt Pond Visitor Center, visitors will also find a number of restaurants, motels and shops easily within reach of the trail at various points along the way. With the eventual long-term goal of linking the entire Cape via bike trail; proponents of the rail trail continue to generate new support for a bike path someday reaching from Falmouth to Provincetown.