Cape Cod National Seashore Attracts Many
Posted by Mark Washburn on Friday, May 8, 2015 at 6:14 PM
By Mark Washburn / May 8, 2015
Comment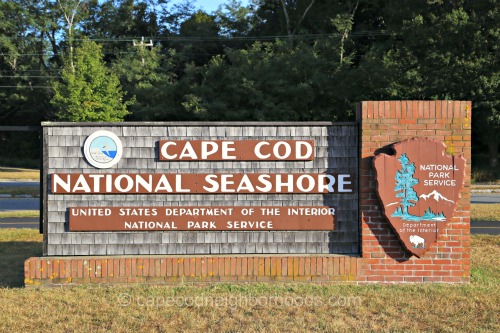 It is the destination of nearly four and a half million people every year, but there are countless reasons behind why these visitors are attracted to the Cape Cod National Seashore. From young students to adults, there is plenty to do and see visiting this magical location.

Stretching across the towns of Truro, Provincetown, Eastham, Chatham, Orleans and Wellfleet, the area includes 40-miles of beach, plus ponds, marshes and uplands. Altogether, the combination provides a home for a diverse selection of wildlife and plant life. It's no secret that the seashore contains a wealth of natural beauty.

A majority of people visit the seashore to walk along the region's numerous trails, take a swim, go for a bike ride or simply reflect while taking in the fantastic surroundings. In addition, there's the draw of Nauset Lighthouse in North Eastham and Highland Lighthouse in Truro. Together, tens of thousands of people annually climb up these sites for a better look at their surroundings.

Other impressive destinations include about 1,900 acres of dunes, as well as Marconi Station, the location of the world's very first, two-way transatlantic radio transmission. There's also a youth hostel in Truro, housed within an old Coast Guard station on the ocean. Other notable destinations include paved bike trails like Truro's Head of the Meadow Trail and Eastham's Nauset Bike Trail. There is also the Province Lands Trails in Provincetown. Currently, the Herring River estuary is under restoration. This includes removing drains and dikes from the early 1900's, and bringing the area back to its natural state.

As well, the Cape Cod National Seashore offers hundreds of educational programs, attended by thousands of kids. These include campfires, walks and talks with the rangers, as well as canoe trips.

The seashore boasts hundreds of volunteers to keep it running, plus full and part-time employees. They help to direct visitors around at Province Lands Visitor Center, as well as at Salt Pond. These workers and volunteers also help keep a lookout for the wildlife and make sure the trails are maintained properly.

Since the Cape Cod National Seashore began keeping its own records in 1964, it's estimated more than 222,000,000 people have visited, and that number is surely higher. The number of visitors attracted to the seashore will likely only grow in the future, due to the efforts of the countless men and women who remain dedicated to improving the Cape for generations to come.