Cape Cod Named to Top 7 Fall Beach Destinations
Posted by Mark Washburn on Friday, September 16, 2022 at 11:44 AM
By Mark Washburn / September 16, 2022
Comment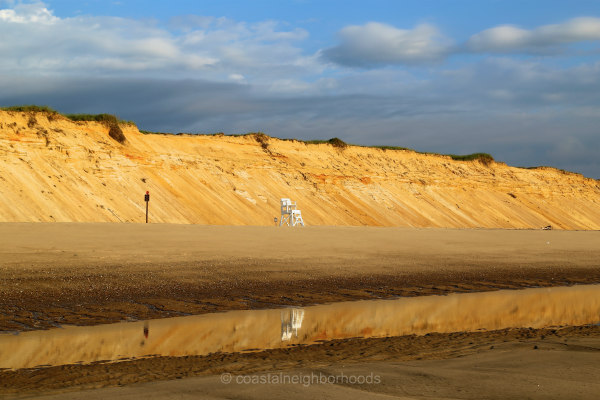 It's no secret that Cape Cod is a popular summertime hot spot, but now the Cape is getting recognition as a great place to plan a visit during the fall season. The Points Guy travel website just came out with a list of what it considers the "7 best beach destinations in the world for fall travel", and Cape Cod has a prime spot on the list.
Even though many people plan beach vacations during the spring and summer seasons, the website points out the appeal of slightly cooler temperatures and more affordable accommodations during the fall. Beaches are often less crowded, and that goes for hiking and biking trails, too.
In addition, you'll probably have an easier time finding a parking spot at the beach and have an easier time getting into a restaurant when the crowds start decreasing. According to The Points Guy, Cape Cod during the fall means encountering more seabirds than people on area beaches.
Although the website admits the water is probably a bit too cool for swimming this time of year, the season is great for birdwatching at places like Wellfleet Bay Wildlife Sanctuary. It's also a good time of year to go on a tour of a local cranberry bog.
The website additionally points out the greater possibility of getting a good deal this time of year when you book an overnight stay on Cape Cod. You'll likely save money, and maybe even have an easier time booking a room at the place you have your eye on.
Besides Cape Cod, three other US destinations also made the list for fall, including Amelia Island, Florida, Virginia Beach and the area of Gulf Shores/Orange Beach, Alabama. The remaining destinations were all outside of the United States, including spots in Costa Rica, Greece, and Portugal.