Cape Cod Modern House Trust
Posted by Mark Washburn on Tuesday, November 17, 2015 at 4:25 PM
By Mark Washburn / November 17, 2015
Comment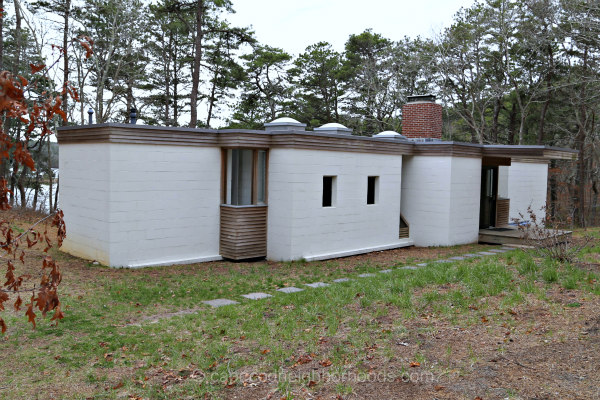 While Cape Cod is rich with history, one group is working to help preserve some of the Cape's most unique, recognizable and historic architecture. The Cape Cod Modern House Trust aims to preserve some of the modern homes still standing in the region and make them available for generations to come.

Since 2007, the preservation group has been hard at work, along with the National Park Service, helping to restore, document and stabilize some of the modernist homes found on Cape Cod. These homes include the works of renowned architects such as Serge Chermayeff, Marcel Breuer, Olav Hammarston, Charles Zehnder, Oliver Morton and Jack Hall. The homes all share unique design elements, blending indoor and outdoor living space, inspired by the natural beauty and surroundings of the Cape Cod region.

Many of the homes, now located inside the Cape Cod National Seashore boundaries, were abandoned and on the list for demolition when the National Seashore became a federal park decades ago. The Cape Cod Modern House Trust took on the role of renovating the existing homes, and repurposing them for the public to see and use.

One such project included a three-year long restoration of the Zehnder-designed Kugel-Gips house. Designed in 1970, the home is located within the Cape Cod National Seashore. In fact, the Kugel-Gips home is one of five modernist homes found within the National Seashore that also maintains a spot on the Massachusetts Historic Commission's list of historic places.

Other restoration projects have included the 1961 Hall-designed Hatch House and the 1953 Paul Weidlinger-designed Weidlinger House. These days the public can tour a selection of some of these modern structures during Tour Week, held by the Cape Cod Modern House Trust each August. As well, there are also sometimes open houses during the spring that are also open to the public. In addition, members have the option of smaller tours plus there are school tours and other private tours available at select times during the year.

If you have ever desired to actually stay in one of the homes, there is also the opportunity to do just that. The Hatch Cottage, Kugel-Gips House and Weidlinger House are all available for bookings. In addition, there is the opportunity for a residency program and the trust has symposiums and school collaborations, bringing together architecture students to help survey and provide documentation for these important structures on Cape Cod.