Cape Cod Lifesaving Stations
Posted by Mark Washburn on Wednesday, December 23, 2015 at 1:13 PM
By Mark Washburn / December 23, 2015
Comment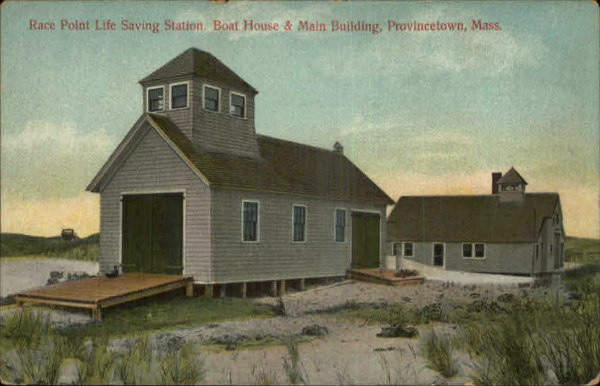 Known for its extensive maritime history, Cape Cod would perhaps not be the place it is today without the heroism displayed time and time again by the fearless volunteers who once manned the Cape Cod lifesaving stations. The brave volunteers were called upon to help rescue the crews and passengers of shipwrecks, often due to perilous weather conditions.
The very first lifesaving station was founded by the Massachusetts Humane Society to house rescue equipment that volunteers could quickly load before heading out on the water. The Federal Government later supplied the funding to construct additional lifesaving stations along the coast of Cape Cod.

It wasn't until the 1850s, though, that considerable damage left behind by a powerful hurricane convinced lawmakers that more needed to be done. With a large number of lives lost, Congress appropriated additional funding to supply each station with a full-time keeper and superintendents. Later on, full-time crews manned the stations during bad weather conditions for ten months a year. It wasn't until 1915 that the United States Coast Guard was created, around the same time that there was no longer a need for the stations to exist as they once did.

At one time, there were nine life saving stations in the region; Race Point, Peaked Hill Bars, Cahoon Hollow, Orleans, Chatham, Highlands, Pamet, Nauset and Monomoy Point. Altogether it's said that the crews of the nine stations helped to save more than 100,000 lives. Painted red so that they could easily be spotted from sea, the lifesaving stations included an observatory, to serve as a lookout point for ship traffic.

More than one hundred years later, just one of these original lifesaving stations remains at its original location, as the stations were decommissioned in the 1940s. While some were moved, others were razed. The sole remaining station, The Cahoon Hollow Lifesaving Station, was first constructed in 1853, and then rebuilt from a devastating fire in 1897. These days, the building houses the Wellfleet Beachcomber, a popular restaurant and nightclub.

Another of the historic stations, the Old Harbor Lifesaving Station was moved in the 1970s to Provincetown, due to the threat of erosion. It was originally constructed in 1897 and located at Nauset Beach near Chatham Harbor. It also now sits on the National Register of Historic Places, and can be viewed by the public during live demonstrations by the Park Service during the summer months, one way to promote the important history of the stations for generations of Cape Cod residents and visitors to come.