Cape Cod Lavender Farm
Posted by Mark Washburn on Friday, September 18, 2015 at 6:27 PM
By Mark Washburn / September 18, 2015
Comment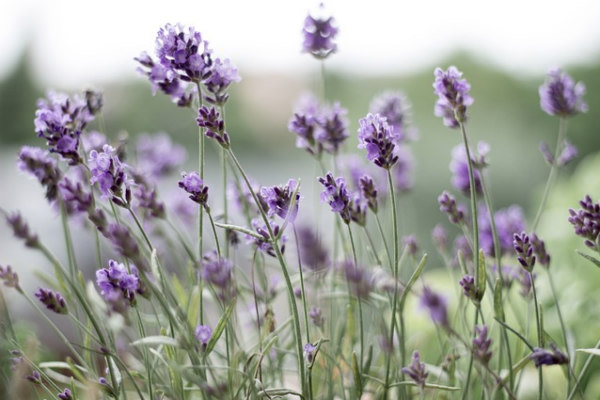 While many of us love the scent of lavender, there's one special place in Cape Cod that offers much more than just a sprig or two of the fragrant flowering plant. The Cape Cod Lavender Farm is a unique destination, with 20 impressive acres dedicated especially to lavender.

This farm is one of the largest farms of its kind on the East Coast, and the only one of its kind in the entire region, with a remarkable 14,000 plants growing in just one location. Overlooking Island Pond, this Harwich location is right at the center of Cape Cod. Originally opened in 1995, the Cape Cod Lavender Farm typically grows fresh lavender each spring, as it blooms and is harvested sometime between late June and early July. The lavender is all harvested by hand as soon as the flowers start opening, allowing for some of the freshest and most beautiful lavender around.

At the farm you'll find an Enchanted Garden, complete with a shade garden, miniature medieval castle and a variety of plants. While offering a great place to relax and absorb the sights and scents of the region, the farm is also surrounded by dozens of acres of conservation land and wooded walking trails for exploring the region even more.

If you don't want to leave the heavenly scent behind, you can also shop for lavender-based products like home décor, soaps, herbs, lavender-flavored chocolate and even lavender hand cream in the on-site gift shop. Perfect for your home garden, your kitchen or your well being, lavender provides a great option for people who want a little something special to bring home from Cape Cod. In addition, you can also purchase bunches or baskets of fresh lavender to take home to brighten your home and indulge in the fragrant flowers even more.

If you plan to visit, the farm is open for fall hours on Mondays-Saturdays from 10am to 4pm. On Sundays, the farm opens from 12pm to 4pm. If you can't make it out to the farm during regular hours, you can also check out the farm's wide selection of lavender-based products through its online store.

It's a bit off the beaten path, but you'll find the Cape Cod Lavender Farm off Route 6 in Harwich. Take Exit 10 and then follow Route 124 south for about a mile. You should see the sign for the farm on your right, at the corner of Weston Woods Road.