Cape Cod Hydrangea Festival
Posted by Mark Washburn on Monday, July 6, 2015 at 11:18 PM
By Mark Washburn / July 6, 2015
Comment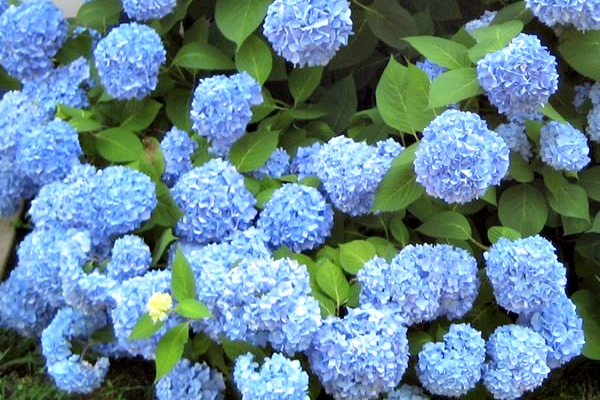 The beauty of Cape Cod is on display this July, bathed in vibrant pink, white and blue. The first ever Cape Cod Hydrangea Festival kicks off July 10, celebrating the region's stunningly fragrant flowers. The hydrangea happens to be the Cape's signature flower, and the inaugural 10-day festival hopes to celebrate it so that everyone can better appreciate the beauty of the region.

The festival offers daily tours of some of the area's most exquisite private gardens. From July 10-19, visitors have the opportunity to see gardens never opened to the public before. Each day different gardens around Cape Cod are on display.

Sponsored by the Cape Cod Chamber of Commerce, the festival includes gardens located all over the Cape, including those in Eastham, Hyannis, Provincetown and more. Beautifully designed, the gardens include hydrangeas, as well as additions like sculptures, waterfalls, trees and even the occasional tree house. One particular garden in Eastham includes 22 varieties of hydrangea, alone.

Each garden requires a ticket, and tickets are $5 per person, per garden. You can purchase tickets ahead of time, or just bring cash with you. The tours run from 10am-4pm, rain or shine. Proceeds benefit some of the Cape's local nonprofits like the Eastham Library Building Fund, which is raising funds for the new Eastham Public Library building going in on Samoset Road.

Along with the garden tours, other area groups and organizations are adding to the fun with events like the free landscaping workshops on select days, courtesy of the Saint Aubin Garden Center and experts from Ponderosa Landscaping.

Meanwhile, Heritage Museums and Gardens in Sandwich will have lectures on select days, as well as exhibits and even an ice cream social. Other planned events include guest speakers at Hydrangeas at Highfield.

The Cape Cod Hydrangea Festival begins Friday, June 10 with five gardens on display, four of them benefiting the Barnstable Education Foundation. In addition, visitors will receive a tour booklet with lunch suggestions, including addresses and directions of the destinations, with tickets purchased in advance.

The event wraps up on July 19 with a final garden tour benefiting the Cape Cod Writers Center, as well as a garden tour and a 17th-century inspired English lunch at Plimoth Plantation in Plymouth.

Do not miss the opportunity to take in some of the Cape's most amazing sites before they close to the public. The Cape Cod Hydrangea Festival only runs for ten days so get your tickets before it ends.