Cape Cod Ferries Finally Get New Names
Posted by Mark Washburn on Wednesday, October 12, 2022 at 8:51 PM
By Mark Washburn / October 12, 2022
Comment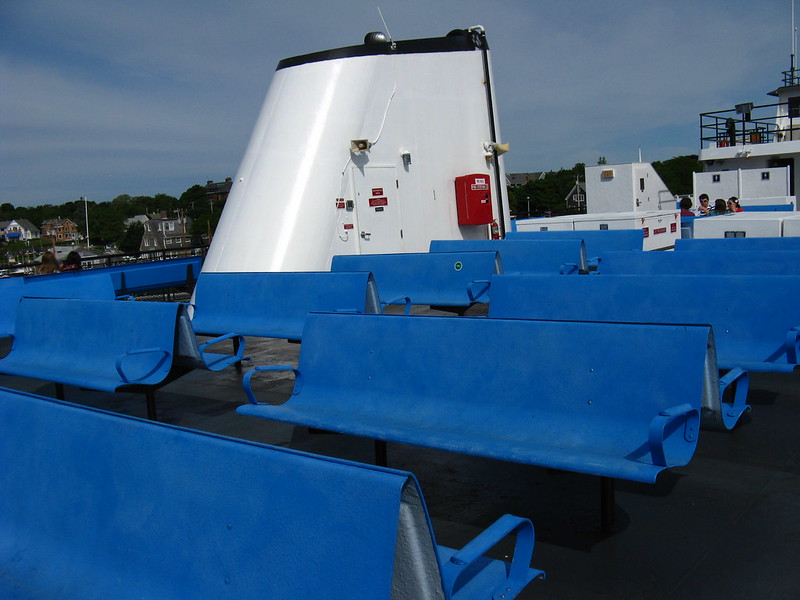 Photo: Jasperdo
After thousands of suggestions, Cape Cod's newest ferries finally have new names. The Steamship Authority began soliciting names in August, receiving more than 8,000 entries and more than 9,000 name suggestions.
The winners are Aquinnah and Monomoy. The Monomoy recognizes the land that extends from Chatham towards Nantucket. The Aquinnah is in reference to the Wampanoag Tribe of Aquinnah.
The vessels were purchased from Louisiana and were previously used off the Gulf Coast for the oil and gas industry. Under terms of the purchase agreement, the Authority had 30 days to rename the vessels.
That's why they opened up the chance to name the new vessels to the public. As for some of the other suggestions, around 50 people put in a bid for "Boaty Mcboatface".
The Authority vetoed that option. They also cut out any names with references to the movie "Jaws" and to "Moby Dick". The Authority Board recently voted unanimously on the names Aquinnah and Monomoy.
Previously, the Steamship Authority had narrowed the list down to ten names. Along with the two selected names, other contenders were Hyannis, New Bedford, Siasconset, Madaket and Menemsha. The top ten list also included the names Moshup, Wampanoag, and Noepe.
It's expected to cost around $30 million to cover the cost of the purchase, conversion, and reactivation of the newly acquired vessels. They replace the Katama and Gay Head, which were open-deck, mostly freight-carrying vessels.
Both were originally added to the fleet in the 1980s, and the Authority has said both were in need of replacement. It's expected the two ferries will begin operating in summer of next year.
As for the winning submissions, two winners who came up with the chosen names will be randomly selected to win $250 gift cards. They'll also be invited to the welcoming, when the two vessels join the fleet next year.