Cape Cod Bakeries
Posted by Mark Washburn on Monday, September 28, 2015 at 8:43 PM
By Mark Washburn / September 28, 2015
Comment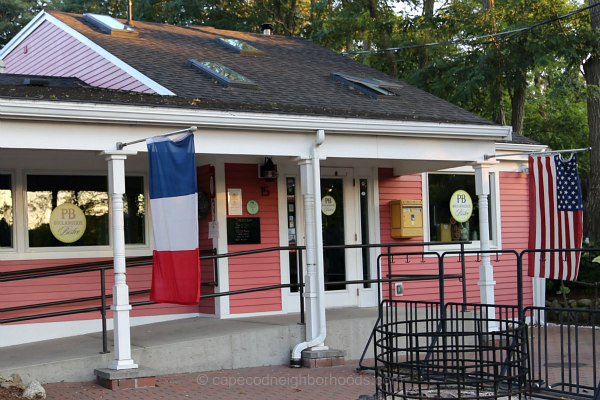 From pies and scones to cakes and bread, you'll find plenty of options in tempting your taste buds all across Cape Cod. We found a few great selections when it comes to bakeries located on the Cape.

Cottage St Bakery- Orleans

It may be small, but the Cottage St Bakery is big with locals and visitors alike. This bakery dishes up a host of traditional recipes, all made with fresh ingredients and free of preservatives. You'll find pies, pastries and even wedding cakes here.

Open year round, Cottage St Bakery has been in business for three decades, also selling sandwiches, soups, salads and breakfast creations. This bakery is open every day of the week, but during select hours in the fall. You'll find it in Orleans. A second location in Chatham is currently closed for the season.

Hopkins House Bakery- Brewster

For a selection of fresh scones, pies, cookies and muffins, be sure and check out Hopkins House Bakery in Brewster. Located in a centuries old home, the bakery makes everything from scratch.

Hopkins House Bakery is located right along Main Street, with the addition of the Hopkins House Country Store right on site. Both the bakery and shop are open for visitors Thursday through Sunday.

PB Boulangerie Bistro and Bakery- Wellfleet

From bakery cakes and tarts to fresh bread and patisserie, PB Boulangerie Bakery welcomes guests every day of the week and also accepts phone and online orders. The bistro is open from Wednesday-Sunday.

In addition, the Philippe Bistro serves up raw Wellfleet oysters, Littleneck clams, pastas and sides, along with a selection of wines. You'll find the bakery and bistro not far off Route 6 in Wellfleet.

Marion's Pie Shop- Chatham

A staple for more than half a century, Marion's Pie Shop dishes up everything from potpies to fruit and savory pies. The location also sells breakfast delicacies like cinnamon rolls, fruit breads and quiche.

Marion's Pie Shop is located on Main Street in Chatham. The shop's open every day but Monday during the winter months.

Buckies Biscotti- Harwich Port

With locations in both Dennis Port and Harwich Port, Buckies Biscotti serves up fresh biscotti, pastries, cookies and cakes. In addition, you also have your choice of soups, salads, Panini and other lunch and breakfast items. The two locations are open every day of the week, both along Route 28.

No matter which location you choose, you are sure to have a great time sampling some of the best bakeries in the Cape Cod region.