Camp Wellfleet Active in World War II
Posted by Mark Washburn on Monday, August 24, 2015 at 5:10 PM
By Mark Washburn / August 24, 2015
Comment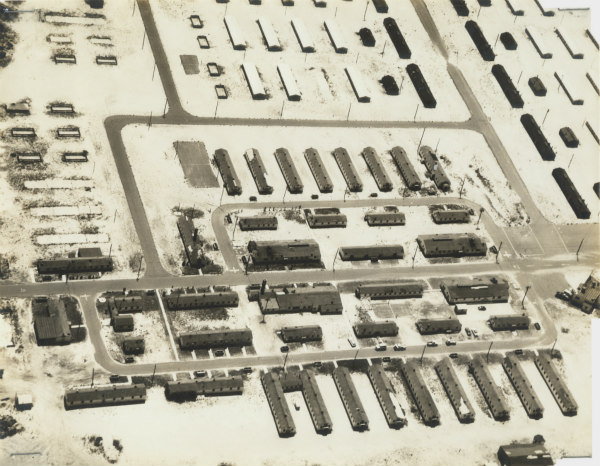 Camp Wellfleet - By Mr. Bean (Cape Cod National Seashore) [Public domain], via Wikimedia Commons
When you think of Cape Cod you probably think of the beaches and water, but the area is also known for its military history. Camp Wellfleet was a former military training camp, opened in 1943 on land, which is now mostly owned by the National Park Service, and partially owned by the Town of Wellfleet. Stretching for more than 1,700 acres along the Atlantic Ocean, this track of line can be traced back generations, to a time when the United States needed additional training ground for troops that would likely soon go off to war.

The camp played an active role in World War II. In fact, it was at this location that the U.S. military began preparing for the possibility of going to war. The U.S. military knew it could not wait any longer to ramp up training once Germany invaded Poland. To help train, the U.S. Army needed a lot of land, specifically with enough room for anti-aircraft range.
About 1800 acres of Wellfleet land was taken to provide this public use. In fact, some news reports from the time indicate that Camp Wellfleet was the nation's largest facility of its kind during this time period. Not only did it have enough room for a two-mile long firing line, but the heavy woods and rugged terrain provided the ideal location for testing field maneuvers.

The U.S. Army used the site for anti-aircraft training between 1942-1944. It was large enough for 1,000 men, with a number of barracks and buildings on the site. Later, the Navy used the location as a temporary bomb target and a Naval Air Facility. In fact, for nearly two decades the site was used for military training of some kind.

After World War II was over, the Navy turned the site back over to the Army for use as a training center for reservists and guardsmen. A few years later, it was ramped up again for training National Guard units, around the same time as the Korean War was gaining momentum. When the weapons of the day changed, Camp Wellfleet was no longer needed.

Although the site was turned over to make the Cape Cod National Seashore in the early 1960s, it wasn't uncommon to find some anti-aircraft rounds and bazooka rounds on the beach decades later. Although the military cleaned up the site extensively, due to erosion and waves, grenades, anti-aircraft projectiles and small arms ammunition have all washed up along the dune areas and the beach.