Build new or buying existing, much to consider
Posted by Mark Washburn on Monday, November 2, 2015 at 10:29 PM
By Mark Washburn / November 2, 2015
Comment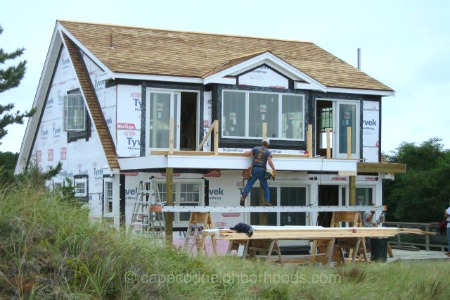 When it comes to deciding whether to build a new home or simply purchase an existing home, there is obviously much to consider. With a new home you gain the opportunity to build and design exactly what you want, while with existing homes you don't have to worry about making countless decisions while waiting for your home to be built. Here's a look at some of the pros and cons of both:
Existing Home
With an existing home some of the pros are obvious; once you make an offer, it's approved and you close, you're likely able to move into the home within about a month, or maybe two. It's more convenient if you have to move and need a place immediately for your new job or to start school.
Other pros of purchasing an existing home are that they often already come with mature landscaping and that in many cases you can get a better price because you don't have to worry about cost overruns with certain design elements.
On the flip side, though, with an existing home you'll likely never get exactly what you're looking for. While you may come close, there will probably always be at least one or two things you wish you could change. If it's something you can't see yourself just living with, you'll need to factor in the cost of repairs or remodeling to your overall price.
Building New
That brings us to the pros and cons of building a new home from the ground up. As for the pros of building new, you're able to get exactly the home you want. You'll also likely end up with a more energy efficient home; meaning you'll save money on your monthly utilities.
As well, you won't have to worry about problems with old appliances or lingering issues with older building codes. While you'll likely pay more money for your home, you may save money long-term when it comes to maintenance and repairs.
The cons, of course, are that you have to find land in order to build a home, which may mean finding a neighborhood that's still under construction. You'll also need to find a builder or architect and then you'll have to make a decision on just about everything as you go along. Of course, that could be a pro or a con, depending on how you view it.There are, of course, many pros and cons with both options. No matter which way you decide to go, however, make sure you're working with either a professional builder or real estate agent to get exactly the home you want and desire.